Three Texas Tech Quarterbacks Named To Maxwell Award Watchlist
Getty Images / John Weast
The Maxwell Award is given to the best player in College Football. It's generally given to an offensive player, but it's not an offensive award. Manti T'eo won the award in 2012 in what seemed like a storybook season for the outstanding linebacker.
It's not often that multiple players of the same position, especially quarterback, are nominated for the Maxwell Award by the same school. It's also not every school that has Maxwell caliber quarterbacks transferring every year either.
It's like the quarterbacks meeting room is the Thunderdome and Pat Mahomes is Mel Gibson. Does that make Kliff Kingsbury Tina Turner?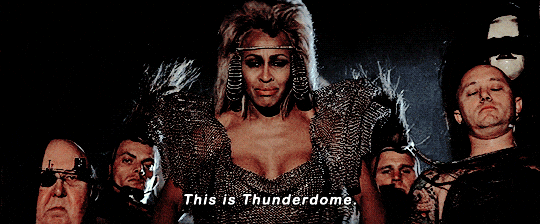 That's right, former Texas Tech QBs Baker Mayfield and Davis Webb join actual Red Raider quarterback Pat Mahomes on the Maxwell watchlist.
Mayfield and Webb both began there journeys with Coach Turner Kingsbury in 2013.
The disgruntled true freshman walk-on felt getting sacked nine times in a game shouldn't warrant getting benched, so he left the program before the bowl game that year.
Mayfield, on the field, did well enough in his first year as a Sooner to shed many of the problems that plagued him as a freshman at Texas Tech. He was good enough to lead them within a game of the National Championship and looked poised to be past the drama.
Then, and it isn't his fault, the entire saga was drudged up again when OU fought tooth and nail for the little guy to allow walk-ons to walk on to other programs. A victory for the little guy. A work around for the transfer rule. It also turned Mayfield's mandatory year off into a bonafide red shirt year.
That puts Baker Mayfield, as a Junior instead of a senior, square into the Maxwell award watch list. He's pretty much guaranteed a top 5 finish in the award with the success that Oklahoma will enjoy in 2016.
If I'm going to be honest here, I was firmly in the Mayfield camp in 2013. I thought he should have started the bowl game. But Davis Webb started that game, had a great half of football and the rest is history.
Davis took the job by the horns in 2014 and led Texas Tech to an incredible win total... no? He didn't? Webb faltered early in the struggling to produce. He got lifted for true freshman Patrick Mahomes early. Then, he struggled to find playing time amidst injury and his playing style not aligning with Kingsbury's offense.
Webb by all accounts is a great worker. He's tireless in his pursuit for greatness. He will do great in another offense hopefully, but this offense has always suited an athletic gunslinger over the prototypical pocket passer. (See: Johnny Manziel.)
Webb is now penciled in to be the starter in 2016 at Cal for the Golden Bears where Coach Sonny Dykes is already impressed. Webb will have a three-headed monster at RB that will help facilitate his move into that offense.
Texas Tech's lone remaining QB who has had ample playing time is Patrick Mahomes. Nationally, Texas Tech has zero expectations as a team.
Regionally, the Red Raiders are picked to be sixth in the Big 12. Mahomes is a long shot Heisman candidate. While Baker is being listed on Sporting News as a top 10 player in the nation Mahomes, isn't even in the top 40.
If any pressure is on Texas Tech, it's squarely on the shoulders of Patrick Mahomes, who will have to overcome more to have a Maxwell award winning season.
Baker Mayfield is on the best team, so he has the best chance to win this award. But do not sleep on Patrick Mahomes, who will be a very sexy dark horse pick around week six.