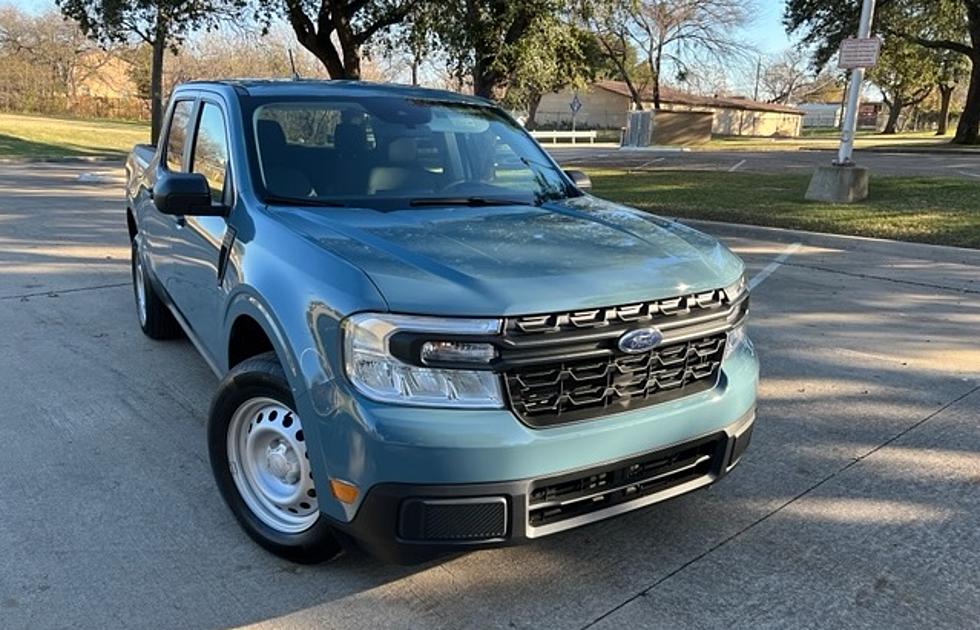 The Car Pro Test Drives the 2022 Ford Maverick Hybrid
The 2022 Ford Maverick Hybrid as photographed by The Car Pro Jerry Reynolds
Thursday on Sunrise LBK with Dave King and Tom Collins, The Car Pro Jerry Reynolds joined Dave and Tom to talk about his test drive of the week, a warning for people looking to buy a car, as well as other auto industry news.
This week The Car Pro was test driving the 2022 Ford Maverick Hybrid, which was good timing for Jerry considering he had just tested the 2022 Ford Maverick Pickup the previous week which was a 4 cylinder eco boost pickup with 250 horses. This week's model is a hybrid, and Jerry said that this is the version that everyone has been ordering, with about 75% of orders being the hybrid. This truck has a seamlessly smooth transition between gas and electricity, a system to show you how much you're getting from your hybrid braking, decent front and back seat room, and a 4 and a half foot bed that can carry 1,500 lbs. and tow 2,000. It also has a useful feature on the fuel gauge that displays its fuel economy. Reynolds explained that he drove for over an hour across Dallas, through multiple environments, and wasn't paying any attention to the fuel economy. However, once he looked down at the gauge, it displayed that he had gotten 50.2 miles to the gallon. Besides the good fuel economy, Jerry explained that the price is also a big deal. The version he drove was completely stripped down, and he was not a fan of it visually, but it was only $21,495. Jerry says that this truck is not for everyone, but is very affordable driving.
Reynolds also highlighted a story on his website carprousa.com. The story in question is the Worst Bait & Switch Ad I've Seen This Year, where Jerry explains that there is a dealer in the metroplex that is offering 100% of MSRP for your trade in. However, once Jerry checked it out and saw the disclaimer and the "hooks and crooks", that the deal certainly did not seem as nice as it originally appeared. Check out the story for more.
Read more stories at carprousa.com and listen to the full interview with Jerry Reynolds in the audio above.
Sunrise LBK with Dave King & Tom Collins airs weekday mornings live, from 6:00 AM to 8:30 AM on News/Talk 95.1 FM and 790 AM KFYO, online at KFYO.com, & on the free KFYO app.
10 Restaurants That Have Closed in Lubbock, Texas
Smiling Bush Turns Into the Masked Rider
More From News/Talk 95.1 & 790 KFYO