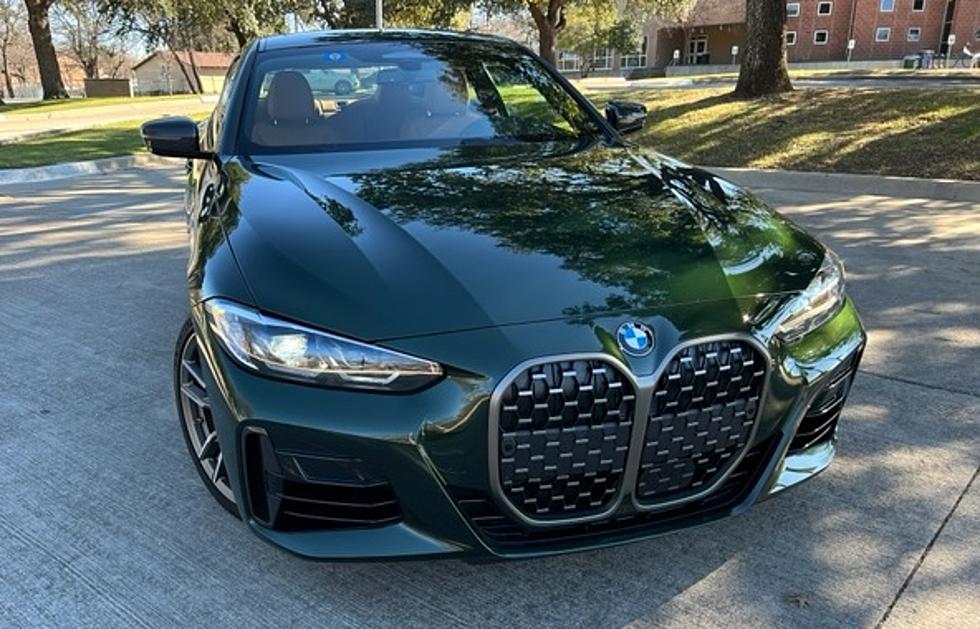 The Car Pro Test Drives the 2022 BMW M440i
2022 BMW M440i
Thursday on Sunrise LBK with Dave King and Tom Collins, The Car Pro Jerry Reynolds joined Dave King and guest host Paul R. Beane to give several smaller reviews of his test drives from the past several weeks, how to keep mice out of your car, as well as other auto industry news.
This week The Car Pro was test driving the 2022 BMW M440i. The car has a dark green color with metal flakes mixed in that Jerry says looks very beautiful when the sun is out, is a 2 door car with virtually no backseat although could possibly fit 2 kids, has 382 horses, and has a nice ride, drive, and handling with a good grip on the road. The only thing Reynolds said he would change about this particular model is to go from a rear wheel drive to an all wheel drive system. The 2022 BMW M440i has a window sticker price of $67,000.
Reynolds also talked about his previous test drives during the winter holiday. First he drove the Ford Mustang Mach-E all electric car, which he said was an interesting week due to the fact that he had to charge it a few times, and recommends you get an upgraded charger if you have one. The following week he drove the Ford F150 Hybrid, a car that had a 3.5 eco boost engine with twin turbos, and plenty of power when you need it. Jerry says the car is rated to get 24 miles to the gallon in town and 24 on the highway, and it easily reached those numbers and sometimes even more. The truck has a power outlet in the back so that you could charge anything you need to, even things like a power saw or a house in one case. The truck comes at a price of $76,000, and Jerry says it was enjoyable to drive. Additionally, on the topic of Ford, Jerry mentioned that Ford is now the #2 electric car maker in America behind Tesla.
Finally The Car Pro talked about some stories on his website carprousa.com. One story is Beware of Mice Doing Damage to your Vehicle. Reynolds explained that he had 2 callers in this past week that called into his show to complain that mice had crawled up under their car in the cold weather and chewed through their wires, doing over $5,000 of damage each. Jerry gives tips on how to prevent this. Another story covers Debunking the 8 Most Popular Auto Insurance Myths.
Read more at carprousa.com and listen to the full interview with The Car Pro Jerry Reynolds in the audio above.
Sunrise LBK with Dave King & Tom Collins airs weekday mornings live, from 6:00 AM to 8:30 AM on News/Talk 95.1 FM and 790 AM KFYO, online at KFYO.com, & on the free KFYO app.
Inside Texas' $8 Million Dollar Chicken-Fried Sports Bar
Luxury Castle Airbnb Experience in Wolfforth, Texas
This 5-bedroom, 10-bed, 4.5-bath home is available for rent
on Airbnb
. For $781/night, you can live the fantasy life of your dreams in this mini-castle near Lubbock, Texas.
More From News/Talk 95.1 & 790 KFYO