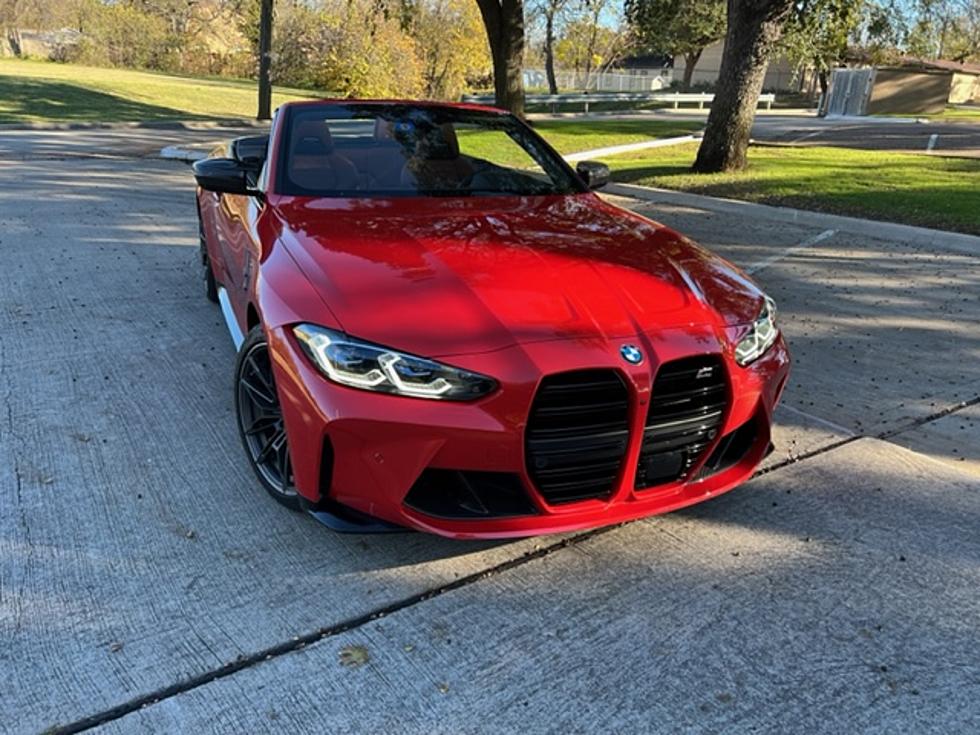 The Car Pro Test Drives the 2022 BMW M4, Nissan Leaf, & More
2022 BMW M4 as photographed by The Car Pro Jerry Reynolds
Thursday on Sunrise LBK with Dave King and Tom Collins, The Car Pro Jerry Reynolds joined Dave and Tom to talk about his test drive of the week, his test drive during the Thanksgiving holiday, as well as other auto industry news.
Reynolds started the discussion by talking about the car review he did not get to preview on the show due to the Thanksgiving holiday, being the new Nissan Leaf all electric car. Nissan made many changes to this model of the car, which Jerry says is good considering they had not done so in over a decade. Reynolds said that the car was good to drive, had great charging time, more trunk room than previously, was longer and more roomy than previously, and on top of everything it was just nice in general to not have to bring it to a gas station. Despite this, he preferred his test drive of this current week.
This week, The Car Pro was test driving the 2022 BMW M4 Competition Convertible, which Jerry says is, "a little racecar." The car has 503 horses under the hood that gets 155 mph top speed, and drives great with plenty of traction due to being all wheel drive. The interior has what you might expect from a BMW being nice leather seats, as well as good electronics. The car also has an older style soft top which Jerry prefers compared to a hard top which takes up too much trunk room, has everything you could want on it, a nice red color, and great wheels. The 2022 BMW M4 has a window sticker price of $104,000.
Reynolds also previewed some of his upcoming test drives including the Ford Maverick compact truck, as well as another Maverick, followed by the Mustang Mach E GT, and finally the F150 Hybrid.
Finally, The Car Pro talked about some stories on his website carprousa.com. One story talks about Vehicles Selling For the Least Amount OVER MSRP. Another tells you How to Get Your Christmas Tree Home Safely. And finally, a story on the Six Things to Consider When Shopping For an Electric Vehicle.
Read more stories at carprousa.com and listen to the full interview in the audio above.
Sunrise LBK with Dave King & Tom Collins airs weekday mornings live, from 6:00 AM to 8:30 AM on News/Talk 95.1 FM and 790 AM KFYO, online at KFYO.com, & on the free KFYO app.
The 10 Most Haunted Places in Lubbock
30 Actors Who Were Born in Texas
More From News/Talk 95.1 & 790 KFYO