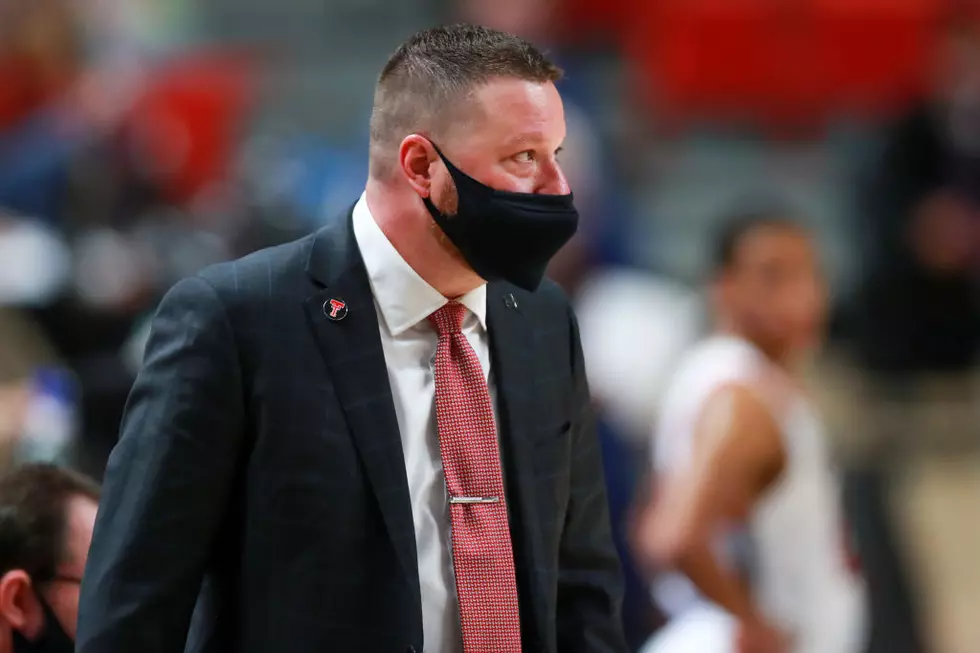 The Big 12 Should Fine Chris Beard or Publicly Agree With Him
(Photo by John E. Moore III/Getty Images)
During Tuesday night's loss to West Virginia Red Raider head coach Chris Beard disagreed with the officials and shared his feelings with the entire United Supermarkets Arena. For his theatrics, Beard was assessed a double technical and ejected from the game.
I assumed a fine would be coming Beard's way, but the Big 12 opted for just a public reprimand. This reported by Lubbockonline.com's Don Williams.
Then confirmed by the Big 12 conference via a statement:
In accordance with Big 12 Conference sportsmanship policies, the Conference has issued a public reprimand of Texas Tech University men's basketball coach Chris Beard for his actions during Tuesday's Red Raider's contest against West Virginia. In the final minute of the game, during a team timeout, Beard was assessed a double technical foul and ejection while protesting to the officials.

 

"Coach Beard's conduct was inconsistent with sportsmanship expectations in the Big 12 Conference," stated Commissioner Bob Bowlsby. "He is being issued a public reprimand, and put on notice that any future sportsmanship violations may lead to a more severe penalty."
This statement is, and I say this with the utmost respect, utter hogwash. I'm not saying Beard deserved a fine, but the lack of fine sure makes it seem like the Big 12 agreed with Beard's reasoning for the explosive tirade directed at the officials. In the postgame press conference, Beard played nice saying, "I know what bad officiating looks like, I've coached at all different levels. These guys are the best of the best. These three guys out there tonight, not only do I like, I respect and trust them."
If that's what respect and trust look like, then I don't want to get on Beard's bad side.
Did the officials get a public reprimand for ridiculous officiating down the stretch of the game? If the Big 12 agrees with Beard, and it seems like they do with no fine for slamming the officials, then they need to publicly say that the crew that officiated West Virginia vs Texas Tech has been reprimanded for inept performance.
It's either that or fine Beard the minimum. Either Beard was right in protesting the officials because they made a mistake, or he was out of line and deserves a fine. The Big 12's middle ground they take on so many issues just isn't good enough. Everyone can't be champion, either Beard was correct in his assessment (he was) or he was wrong. A flimsy public reprimand fixes nothing and enforces zero change.
More From News/Talk 95.1 & 790 KFYO