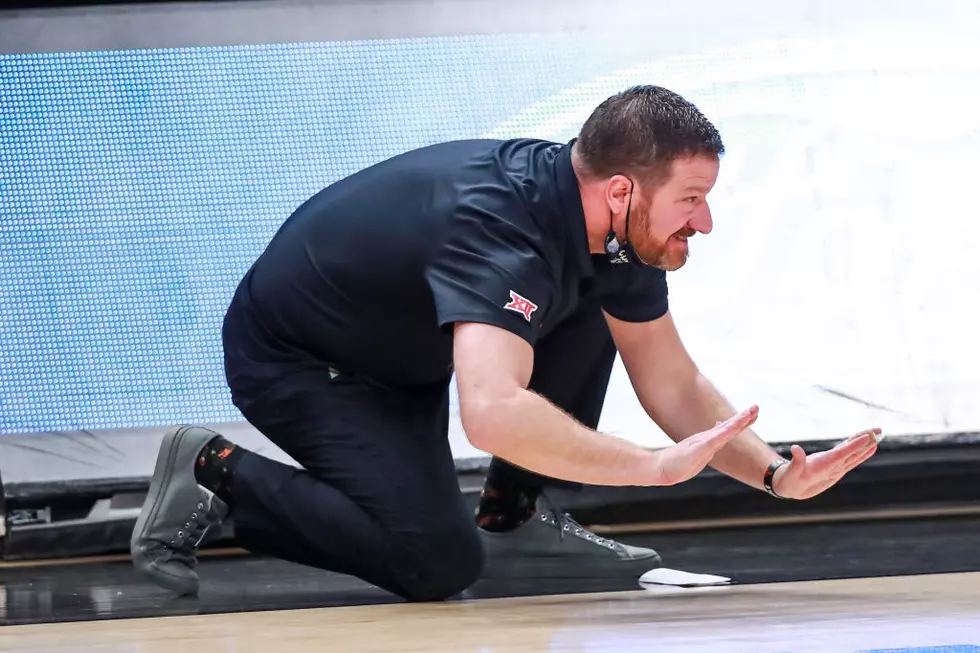 ESPN Features Texas Tech's Crazy Finish Against LSU [Watch]
John E. Moore III/Getty Images
Scott Van Pelt is one of the last great sports anchors on TV. A connection to the glory days of ESPN and SportsCenter back when it was must-see TV.
Nowadays, SVP hosts a p.m. segment of SportsCenter and has a wildly popular segment entitled Bad Beats. The segment goes through sports betting scenarios that look like they're going one way, then swiftly turn in the other direction.
The Red Raiders were a part of the segment Monday night with Van Pelt highlighting the Texas Tech-LSU game in which the Red Raiders went from down seven to up five with just over a minute left on the clock. More painful for bettors than just the amazing comeback is that LSU also didn't cover the spread after a brutal foul call with under two seconds left on the clock.
Van Pelt's co-host couldn't believe that the officials even called the foul at the end, screaming, "OHHHH, what are you doing?!"
Van Pelt finished the segment by saying: "Just take the 12 nothing Red Raider run straight in your eye hole and call it a day."
I guess the question is, who benefitted from Terrence Shannon's free throws? This guy did. He bet $15,000 dollars on Texas Tech to win by more than 3.5 and was absolutely sunk...until that incredible 12-0 run.
The next Bad Beat also featured LSU, but this time against Texas A&M.
In this scenario, all A&M needed to do was score at least 68 points to win bettors who wagered they'd score more than 67.5 in the contest. With more than nine minutes left on the clock, the Aggies had 66 points and the lead. The final would be LSU 78 to the Aggies 66. They didn't score a single point in the last 10 minutes stretch of the game. Truly amazing.
The SVP edition of SportsCenter wasn't finished with Texas Tech, either. Later in the program, Red Raiders Head Coach Chris Beard joined the show to talk about the game against Oklahoma. Van Pelt spotlighted Texas Tech's toughness and let Beard feel at home by putting a log on the fire making it a Fireside Chat.
Beard's best line of the interview came when Van Pelt commented that Beard was going to go watch some film before he went to bed last night.
"When we win at home, we're going to go get a Tito's," Beard said. "Hopefully we're not going to be in there working tonight."
Enter your number to get our free mobile app
12 Random Masked Rider Facts
More From News/Talk 95.1 & 790 KFYO