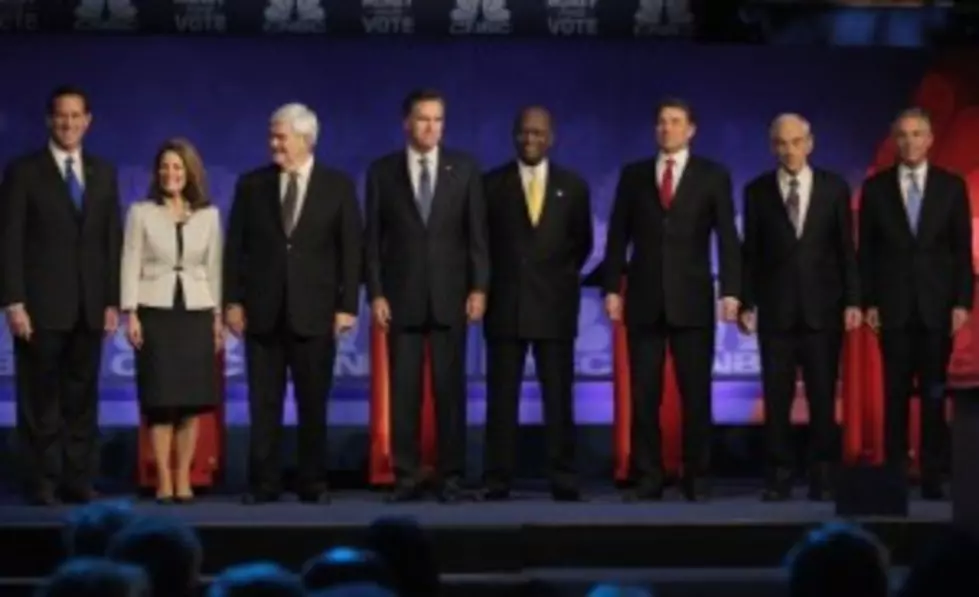 Rick Perry Freezes Up in Michigan GOP Debate
Last night was the 9th debate for the GOP candidates, and although there were far fewer fireworks than in the last debate in Las Vegas, there were some notable moments. However, most of those moments were eclipsed by Rick Perry's "epic fail."
Governor Rick Perry had quite a meltdown last night. It started out fine as Perry was discussing which federal agencies he would get rid of if he were elected president. But when he tired to name off those agencies, he drew a complete blank on the third agency. It took him nearly 50 seconds of stuttering, stumbling and saying "Ummm..." before Perry finally admitted he couldn't remember.  It was an unfortunate mistake, and very painful to watch.
Meanwhile, Herman Cain handled the inevitable questions about his alleged sexual harassment very well. He insisted that the allegations were nothing more than a distraction and an attempt at "character assassination." And it seemed he had the crowd's support that night as well, seeing as how some of them booed the moderators when they brought up the issue.
For the full recap, visit politico.com. Overall, it seemed most of the candidates are on the upswing, save for Perry. I'm thinking if he really wants to preserve any chance of winning this race, he needs to pull off a flawless performance in the next debate. But, that's probably not gonna happen, so let's just see how long he'll stick around in the race.
More From News/Talk 95.1 & 790 KFYO