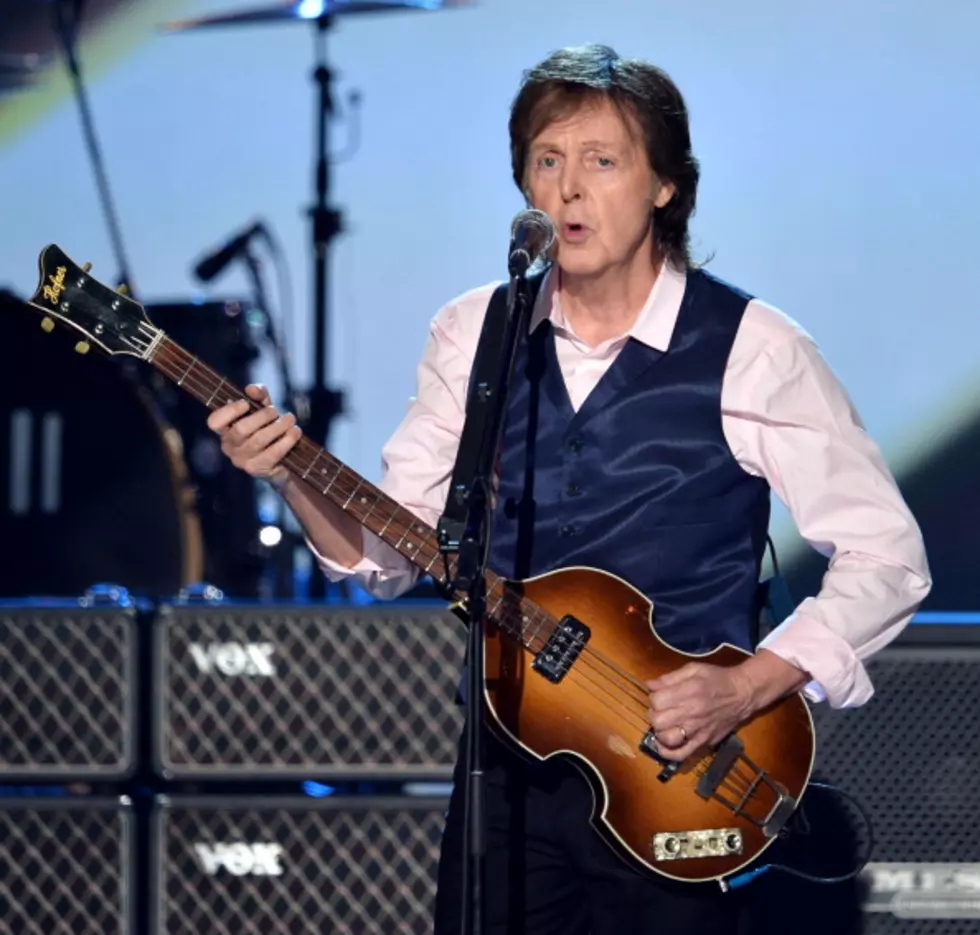 Randy Christian Discusses Commemorative McCartney Oak Tree Project [AUDIO]
Kevin Winter, Getty Images
On the Tuesday edition of The Chad Hasty Show, Randy Christian, head of the McCartney Oak Project, spoke with Chad Hasty about the progress of the project.
This month, rock legend Sir Paul McCartney will be preforming in the Hub City. Christian said that McCartney's visit to Lubbock is more than just a tour stop; it's a historic event for the City of Lubbock, and he wanted to find a way to commemorate the event for many years to come. Christian explained that he chose a tree to symbolize McCartney's musical roots in Lubbock, as McCartney has often said that Buddy Holly was a huge inspiration for him.
So far, over $3,000 has been donated to the project, with major contributions from United Supermarkets, Atmos Energy and Happy State Bank. Christian said that the tree has already been purchased and the planting is scheduled to take place early next week at the Buddy Holly Center. However, he added that the project still needs an additional $750 to $1,000 to put up a marker for the tree. Donations can be made either at the Buddy Holly Center or at any Happy State Bank location.
Paul McCartney is scheduled to perform Saturday, June 14th at the United Supermarkets Arena.
Listen to the complete interview with Randy Christian here:
You can also listen on your iPhone, iPad and other mobile devices by following the link below:
The Chad Hasty Show airs weekday mornings from 8:30 AM to 11 AM on NewsTalk 790 KFYO and online at KFYO.com.
More From News/Talk 95.1 & 790 KFYO