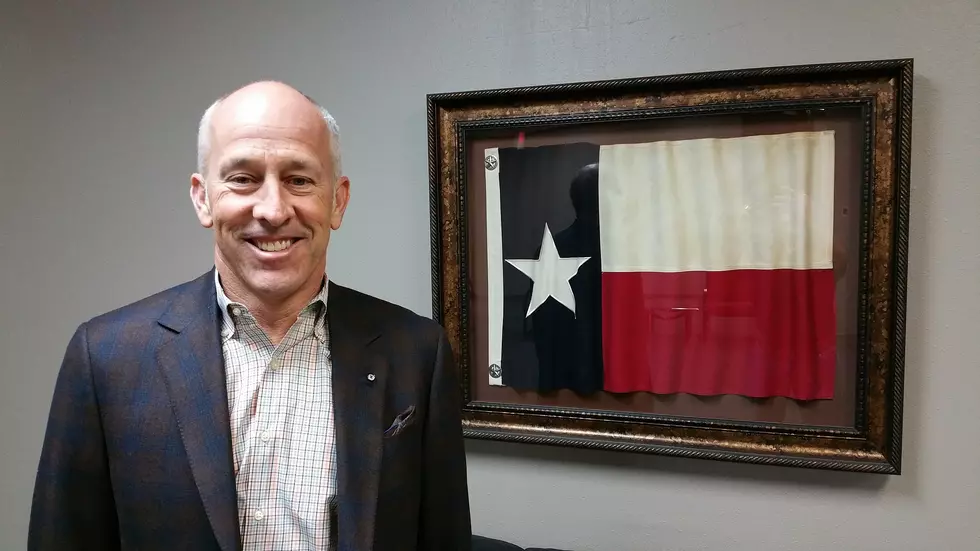 Pope: Council Not Ready To Move Forward With Charter Election [INTERVIEW]
KFYO.com
Tuesday on The Chad Hasty Show, Lubbock Mayor Dan Pope joined the broadcast to talk about several different issues facing the city of Lubbock and the South Plains. 
Pope and Hasty discussed the pending move of the University of Texas and Oklahoma University out of the Big 12 Conference and how that move will affect the city of Lubbock and Texas Tech University, as well as news on Coronavirus and the Delta variant, and tonight's City Council meeting.
While talking about the status of the city charter review process, Pope said,
We're not posted to take action and will not be taking action on that today. It's my thought that the council needs to be largely on the same page before we take this to the voters and we're not there yet. So, we will continue to work on that today. I don't know if that means a slimmed down charter proposition to the voters in November, or nothing at all.  
Listen to the entire interview with Mayor Dan Pope in the player above. 
The Chad Hasty Show airs weekdays 8:30 to 11 a.m. and 5 to 7 p.m. on News/Talk 95.1 FM & 790 KFYO.  
Listen Live | Download the KFYO App | Like KFYO on Facebook | Follow KFYO on Twitter | KFYO on Alexa | KFYO on Google Home 
This Wolfforth, Texas Airbnb Is Basically a Castle
Luxury Castle Airbnb Experience in Wolfforth, Texas
This 5-bedroom, 10-bed, 4.5-bath home is available for rent
on Airbnb
. For $781/night, you can live the fantasy life of your dreams in this mini-castle near Lubbock, Texas.
Exciting Shows Coming to the Buddy Holly Hall
13 Exciting Shows Coming to Lubbock's Buddy Holly Hall
The 25 Best Suburbs in Texas to Raise a Family
The 25 Best Suburbs in Texas to Raise a Family
These are the 25 best suburbs to raise a family in Texas ranked by
Niche.com
.
More From News/Talk 95.1 & 790 KFYO