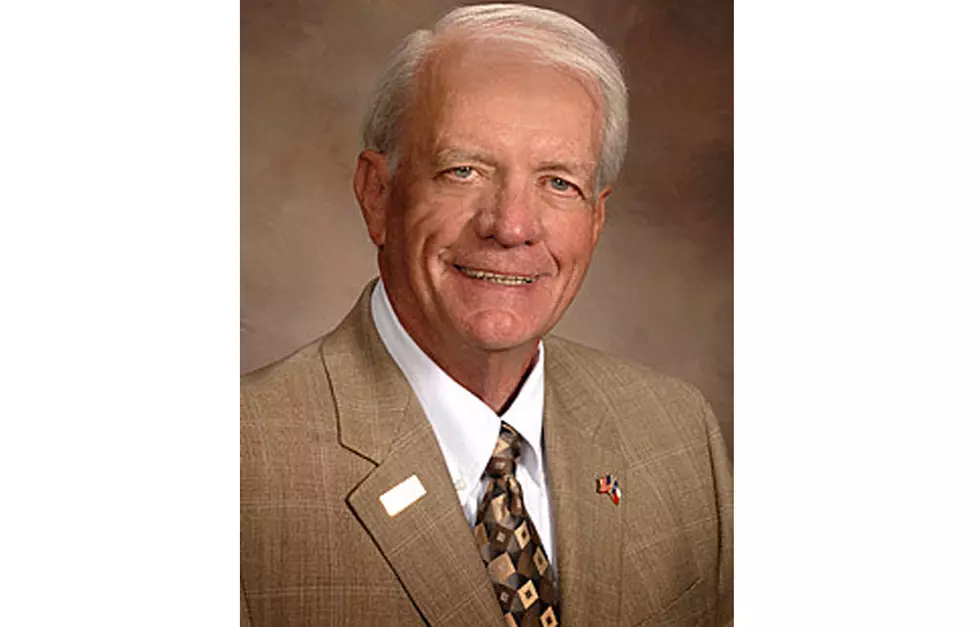 Paul R. Beane Elected Into the Texas Radio Hall of Fame
City of Lubbock
Enter your number to get our free mobile app
Wednesday, July 1, 2020 will be a day that Paul R. Beane will never forget. It's the day he received a call he never thought was possible; being notified of his induction into the Texas Radio Hall of Fame. Beane is one of 20 people to voted into the 2020 class for the Texas Radio Hall of Hame.
Beane has had a storied career in both radio and television, starting out in Greenville, Texas, and then moving on to a number of station in, and out of, Texas, before staying in Lubbock for good in the 1970s.
"I am incredibly honored to be recognized for my 55 years of work in the broadcasting industry, especially by my peers," Beane told KFYO News. "I am glad that my family will be able to enjoy this honor with me." Beane also thanked Mike Wade and Dave Walker for their work during the nomination and voting process for this year's Texas Radio Hall of Fame inductees.
Beane's last stop as a daily host in radio was right here at News/Talk 95.1 & 790, KFYO. Beane, wrote, and voiced the commentary The Way I See It, from February 8, 2010 to April 30, 2014. In the six years that has elapsed since his retirement, Beane has still filled in from time-to-time on the KFYO Morning Show, the Chad Hasty Show and Pratt on Texas; all three shows on KFYO.
Some of the stations Paul has worked for, and/or held ownership interests in, over the decades before coming to KFYO in 2010 included his hometown radio station KGVL-AM in Greenville, KSEL-AM & TV in Lubbock (present-day KAMC-TV and KJTV-AM), KLBK-AM & TV in Lubbock (present-day KKAM-AM & KLBK-TV), KEND-AM in Lubbock (present-day KDAV-AM), KJDL-FM in Lubbock, KRBL-FM in Lubbock, KLZK-FM in Lubbock (present-day KHLK-FM), KRFE-AM in Lubbock, KAIQ-FM in Littlefield, KLVT-AM & FM in Levelland, KILT-AM in Houston, XETRA-AM Tijuana/ San Diego/ Los Angeles (present-day XEWW-AM), WNUS-FM Chicago (present-day WGCI-FM) and additional stations in Texas.
Paul's career has had a steep foundation in news; serving as either a news director, news anchor & reporter, or discussing the news while hosting talk shows and commentaries. He was the first news director for KSEL-TV when the station signed on in 1968, and was a long-time news director for KSEL-AM.
In his life outside of media, Beane invests in real estate in Lubbock, was a business owner, and was a home builder in the 1990s. He also served as an elected official, representing District 4 on the Lubbock City Council from 2008-2012. He's also an avid golfer who played in a number of Pro-AM's in the 1970s, 80s and 90s, and a former USGA Official
Paul, and his wife Frances, continue to go fishing and to support their children and grandchildren in their endeavors.
On behalf on all of the staff at KFYO, I offer my congratulations to Paul R. Beane on his induction into the Texas Radio Hall of Fame; and thank him for his contributions to Lubbock and West Texas.
Remnants of the 1970 Lubbock Tornado
More From News/Talk 95.1 & 790 KFYO