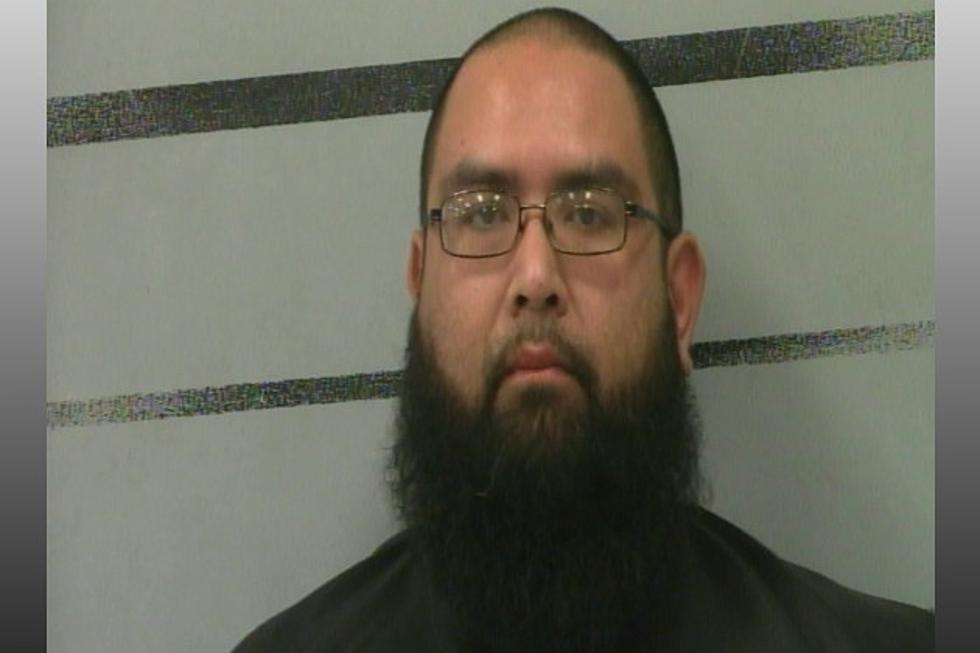 Odessa Man Tries to Have Sex With 11-Year-Old Girl, Meets the FBI Instead
Andrew Juaquez (Lubbock County Sheriff's Office)
An Odessa man was arrested by the FBI the night of Wednesday, July 7th after he admitted to driving to Lubbock to have sex with an 11-year-old girl.
KAMC News reports that the suspect, 35-year-old Andrew Juaquez, had met with a woman on the internet using a service called Skout. It's said that the woman was occasionally kicked off the service for having sexually explicit conversations about children.
Juaquez is said to have exchanged sexually graphic images with the woman while chatting with her, and at one point, the woman mentioned an 11-year-old family member. Juaquez allegedly "expressed an interest in sexually abusing the girl."
After the FBI received a tip that someone was possibly sex trafficking a child, an officer posed as the woman and got Juaquez to admit to sexually abusing a 13-year-old girl at some point. Another officer then went undercover as the 11-year-old. After exchanging sexually explicit messages with Juaquez, they agreed to meet in Lubbock.
Juaquez drove to Lubbock to meet with the woman and child, but met with the FBI instead. He admitted to driving to Lubbock with the intent of having sex with the woman and the 11-year-old girl.
Juaquez remains in the Lubbock County Detention Center on charges of enticement and attempted enticement of a minor.
HELP: These 28 Teen Girls Went Missing In June In Texas
Take a moment and look. Do you recognize any of them? Do you recognize their last names? Maybe they're a family friend, or the best friend of your daughter, or the daughter of a member of your church small group. They matter.
Remembering the Lubbock Municipal Coliseum
20 Texas Places We Have All Been Saying Completely Wrong
More From News/Talk 95.1 & 790 KFYO