Kansas State and Texas Tech Is the Battle of the Flailing Fanbases
John E. Moore III/Getty Images
The Texas Tech Red Raiders are 5-2 and .500 in conference play heading into a late October matchup against Kansas State, and the fanbase seems largely put out with head coach Matt Wells and defensive coordinator Keith Patterson.
What's even odder about the previous sentence is that I totally understand the frustration. Now, if you had told me before the season that the first sentence of the article was being written seriously, I would have been incredulous. But after watching Texas Tech look incredibly inept against Texas and TCU defensively after making so many strides on that side of the ball, the 2021 bubble is dangerously close to being burst.
Add to that the fact Wells is halfway through year three and his team has yet to win back-to-back conference games. Not just this season, but in his entire tenure. That all adds up to Wells, again with a 5-2 record, getting close to being run out of town by a Twitter mob.
Wells and his staff could take a giant leap toward job security this weekend though, with the Kansas State Wildcats heading to Lubbock with their own sets of problems.
If I told you one of these teams playing in Lubbock this weekend has struggled to beat good teams in the conference, struggled with an FCS team, has needed a backup quarterback to step up at times, has a coach who might be out of his depth after moving from a lower division to the Power 5, has a defense that has struggled to get pressure with a three-man front, and has been moderately one dimensional on offense, would you guess that I was talking about Texas Tech? Because I'm totally talking about Chris Klieman's Wildcats.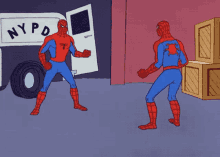 I don't know that either coach's seat is warm in real life, though they both are on social media. A loss this weekend will stoke the imaginary fire for both Wells and Klieman.
A LOOK AT THE NUMBERS
The Wildcats are 0-3 in conference play, and on an 0-8 stretch dating back to last season. They've also played Oklahoma, Oklahoma State and Iowa State so far in 2021, which are teams widely regarded as being at the top of the Big 12 conference.
Kansas State was 3-0 in the non-conference and rushed for over 200 yards in each of those victories. Since then, they've failed to get back to that mark, only mustering 99 yards per game against conference opponents. They've also only scored less than 24 points per game in those games. Defensively, they've allowed almost 34 points per conference contest.
Texas Tech also started 3-0 in non-conference play, with two wins against two bad conference teams and two losses against good ones. The disparity has seemed incredibly real. The team has also played three of its four conference games on the road, which is always tougher than playing in front of the home crowd.
The biggest number here is going to be Kansas State's rushing number. They've struggled running the ball against fellow Big 12 teams, but they've also been behind in all three contests and relied on Skylar Thompson and Will Howard's arm to try and stay in games. Texas Tech has allowed more than 240 yards per contest in the Big 12, including TCU's nearly 400-yard performance the last time the team played in Lubbock.
Even with Kansas State trailing and needing to rely on the pass, Texas Tech's passing attack has far outshined them in conference play. The Red Raiders average right at 300 yards per game, most in the conference, while the Kansas State quarterbacks average 240 yards per game good for 6th in the league.
Another key to the game will be Texas Tech converting on third down. Kansas State and Texas Tech have both been bad defensively stopping teams on third down allowing conversions more than 50% of the time, but only Texas Tech and TCU average better than 50% 3rd down conversions on offense. Kansas State is closer to 40% offensively, which is something Texas Tech will have to capitalize on.
Listen to Rob Breaux, Kyle Jacobson and Kansas State Expert John Kurtz break down the game.

SOME HISTORY
Beyond the analytics, which lean toward Texas Tech being favored, and the stats, which make it seem like Texas Tech is a very slightly better team, there's the history between the two teams. More specifically, the more recent history where Kansas State has won 9 of the last 10 matchups against the Red Raiders.
The overall series between the two has just flipped toward K-State recently, with the Wildcats currently leading 12-9. That's with the team in purple owning a 12-6 record in the Big 12 era. The 2015 season was Texas Tech's lone win against Kansas State, and it was DeAndre Washington who put the team on his back, carrying them to victory in Lubbock.
What's frustrating here is that Texas Tech can win this game, but I'm leaning heavily toward Kansas State winning. Maybe it's the 9-1 decade that the Wildcats have had. Maybe it's that Wells hasn't found consecutive conference wins yet. Maybe it's just that I've seen what a healthy Skyler Thompson has done to Texas Tech and that worries me, even though he's currently a bit hobbled.
PREDICTION TIME
Put all that together and I'm just going to guess how many points I think Texas Tech will score, and then give Kansas State a touchdown on top of that. The current line in Vegas is a pick-em at most books, which means there's no line. The total is set at 60.5 at the time this article was published, and I think we'll comfortably hit that number.
I'll predict that Texas Tech gets 31 on the board against Kansas State's defense, and the Wildcats respond with a defensive score, a special teams score, or both to take the win, 38-31.
Michael Crabtree and Elmer Tarbox Inducted Into Ring of Honor
19 Examples of How Texas Tech Football Players can Make Their NIL Money
With the NCAA unlocking Athletes' ability to make money on their NIL, I'm stepping in to help match some Texas Tech football players to mostly local businesses. From Tyler Shough to Austin McNamara, everyone will have a chance to get their hands on a deal if they work it right.
I believe some of these deals are worked right. Here are my ideas.
More From News/Talk 95.1 & 790 KFYO