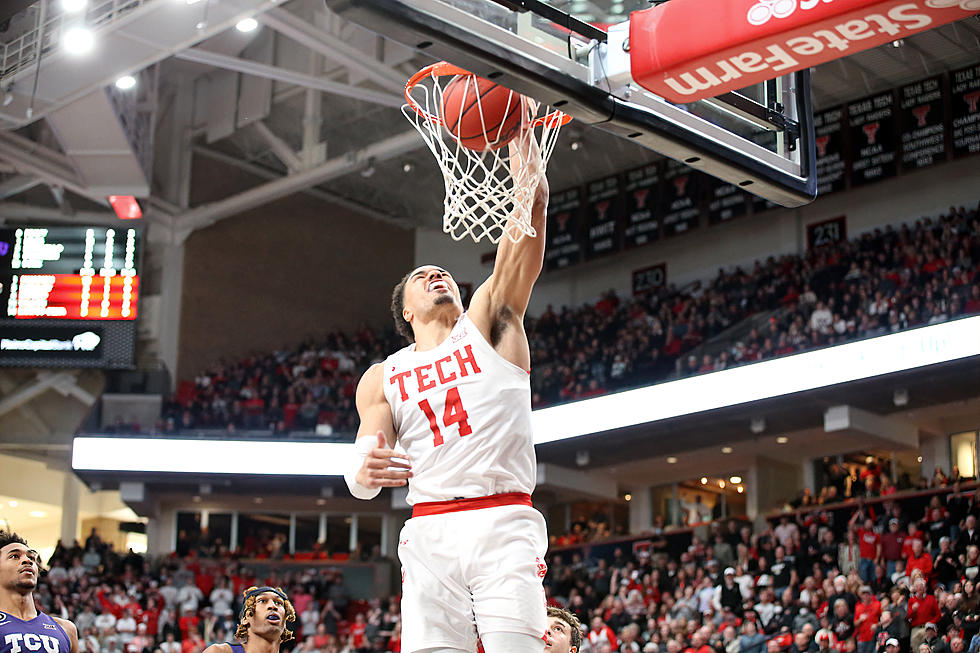 Is Marcus Santos-Silva the Oldest Player in College Basketball?
Paul Roberts, KKAM.com
This Texas Tech basketball team has got to be one of the oldest rosters in college basketball. I guess that checks out while their "rookie" head coach is clocking in at 65 in his first big-time college basketball head coaching job. The joke is that Mark Adams isn't old, he's just really experienced.
I think you can use the same line for the other super-seniors on the roster like Bryson Williams, Adonis Arms, Davion Warren, and Marcus Santos-Silva.
Santos-Silva recently got singled out as being one of the old guys on the team on Twitter for being older than six-year NBA veteran Brandon Ingram by several months.
Ingram was born in September of 1997, while Santos-Silva was born in June of the same year.
Then, it was doubled-down that seven-year NBA superstar Devin Booker is less than a year older than Santos-Silva.
Santos-Silva responded on Twitter saying, "I get it I'm old," but again, that's just experience!
Santos-Silva isn't the oldest player in college basketball though. That would be Josh Ayeni of Chattanooga, who's 25 years old and playing his 6th season of college basketball in 2022 at his 3rd school. Grant Weatherford of Georgia Southern and Frederick Scott of Boston College are both 25, while Tennessee's John Fulkerson is 24, but will turn 25 in April just a couple of months before Santos-Silva hits that mark.
Back to Santos-Silva, he might be the oldest on the Texas Tech roster, but he isn't the most experienced. Bryson Williams, who was born in April of 1998, is playing his 6th season of eligibility. Williams played two seasons at Fresno State before taking a redshirt at UTEP and playing two more seasons before heading to Texas Tech. Adonis Arms is also in his 6th year of basketball at the collegiate level playing at Mesa Community College, Northwest Nazarene, Winthrop, and finally Texas Tech.
With four super-seniors, a senior, four juniors, and only one true freshman on the roster, Texas Tech is among the most "experienced" teams in college basketball. The problem is, most of these guys are playing together for the first time ever. We'll see if the experience and age wins out in March very soon.
A Brief History of Texas Tech Men's Basketball in the NCAA Tournament
Texas Tech Basketball Goes Undefeated at Home with a Win Over Kansas State
The senior night festivities turned into a win for the home team for the 18th time this season.
More From News/Talk 95.1 & 790 KFYO