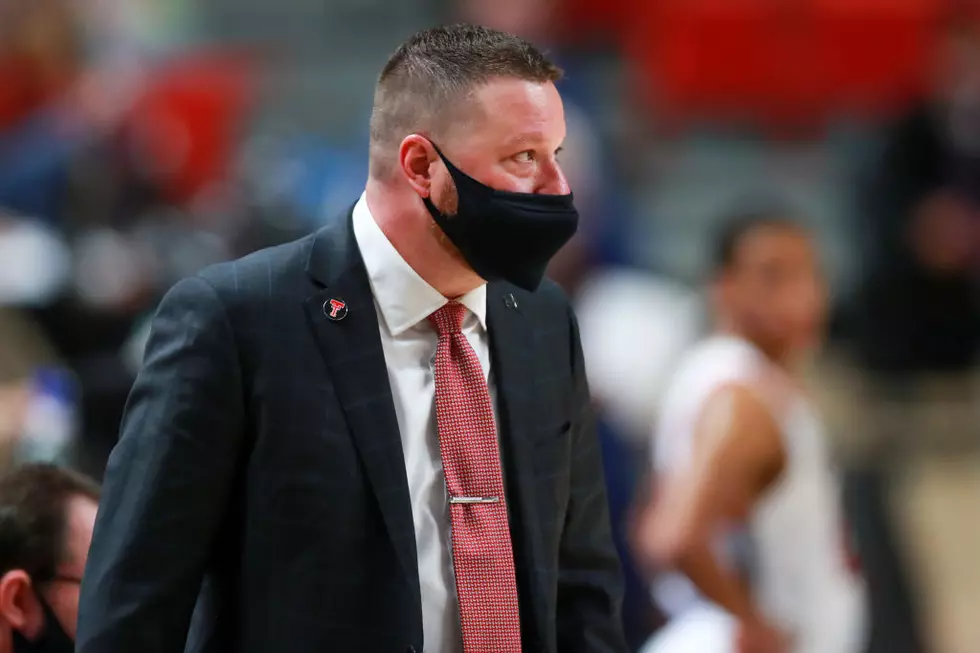 After Postponed Games, Texas Tech Basketball Should Play the Longhorns in Lubbock
John E. Moore III/Getty Images
After a huge two-week stretch of basketball in which the Red Raiders seemingly figured out some things with a 3-1 record and a soaring stock, the squad will have to wait a while before they get back on the court.
Monday night, the TCU Horned Frogs released a statement saying "in accordance with Big 12 Conference men's basketball interruption guidelines, TCU's home games against Texas Tech on January 20 has been postponed." The Big 12 Conference is working to reschedule those.
After that postponement, the Red Raiders were set to host Iowa State to finish their season set with the Cyclones. Not so fast, though. The Iowa State program also has some COVID-19 problems and that game will be postponed as well: "in accordance with the Big 12 Conference..." Blah, blah, blah.
I don't want to jinx anything, but the Red Raiders are now due to play the 14th ranked West Virginia Mountaineers on Monday, January 25th at 8 p.m. The Mountaineers haven't played since January 9th, missing three games due to their own issues. The following Saturday will potentially feature the Big 12 / SEC challenge in which Texas Tech will face LSU in Baton Rouge.
The Big 12 now has 11 announced postponements through next weekend. The games are stacking up and if they aren't made up during the regular season, the games will have to all be made up before Selection Sunday. The Big 12 has added some extra day at the end of the season to account for some make up games, but those days are at capacity already with some teams, like West Virginia, already needing to make up three games.
The end of the regular season is on February 27th, and the Big 12 Tournament starts on March 10th. If everyone heads to Kansas City a week before the tournament, they could theoretically knock out some games. But do these teams want to play potentially seven games in the two weeks leading up to the NCAA tournament?
Why doesn't the Big 12 start finding open dates on the calendar between teams that have games left together and start knocking these out? For example, this Saturday, Texas Tech is available due to the Iowa State postponement. Texas is available due to their own TCU postponement.
Why is Texas not coming to Lubbock to play that game? It can air on television as planned, with the crew that was supposed to call the Iowa State game. The United Supermarkets Arena is available after being prepared for the Iowa State matchup. It's the logical thing to do for these Big 12 programs to have their best chance at the NCAA tournament.
Enter your number to get our free mobile app
12 Random Masked Rider Facts
More From News/Talk 95.1 & 790 KFYO