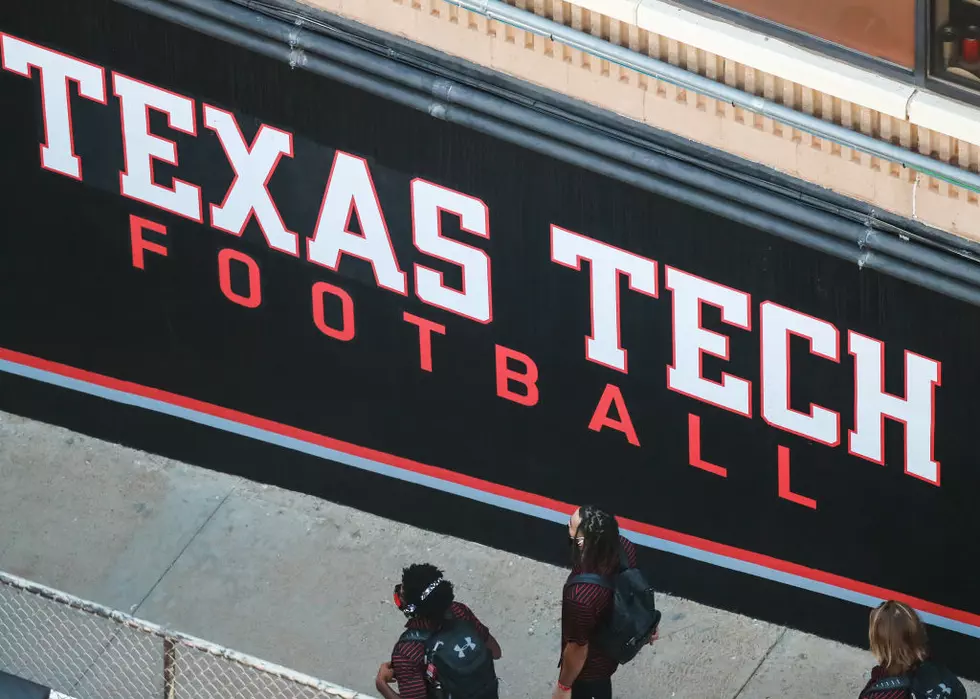 Several Red Raiders Follow Alan Bowman Into the Transfer Portal
John E. Moore III/Getty Images
When the semester started back on January 20th for the student-athletes at Texas Tech University, the transfer portal seemed quiet for the Red Raiders. After reports of a mass exodus potentially happening after the Kanas game, there was certainly a feeling that more than former starters like KeSean Carter and Alex Hogan would be making the trek to the portal.
Before last Friday, those reports seemingly seemed debunked. After all, AD Kirby Hocutt himself had shot down the rumor in his press conference with Dr. Lawrence Schovanec when the pair reasserted that Matt Wells was the guy and Hocutt hadn't had a meeting with the team. Then, Alan Bowman entered the portal.
That wasn't a surprise, but the quick succession of potential starting offensive lineman Will Farrar, receiver Caden Leggett and future breakout candidate Ja'lynn Polk's announcements certainly raised an eyebrow. Especially the Polk decision, which can't be attributed solely to playing time like what could be argued with Leggett and Farrar.
Farrar is leaving a position of need for Texas Tech, but he, Leggett and most of the other transfers like new SMU Mustang Simon Gonzales just simply hadn't seen the field much and likely won't make a big splash at their next stop.
All told, there are now 16 players who will leave the Red Raiders this offseason, including 11 by way of the transfer portal. That seems like a large number, but there are also several returners that had the opportunity to leave, but chose to return. Schooler and Jeffers come to mind. Also included in that list are several non-scholarship players and Xavier Benson, who had left the program prior to the 2020 season.
Guys who have played a large number of snaps who are transferring are the aforementioned Bowman, Carter, Hogan, Polk, JaMarcus Ingram and Nick McCann. With all due respect, that's not losing a ton of production beyond the first four names.
I'd like to reiterate that Polk leaving when he potentially could have stepped into T.J. Vasher's snaps and touches is a big deal. Polk caught 28 passes for 264 yards and a touchdown last season. For what it's worth, he chose Texas Tech over Baylor, Arizona, Arkansas, Kansas State and Houston.
In my opinion, Polk has the best chance to transfer to a Power 5 university, though with the crowded portal, it's generally a step down in conferences like the AAC or Sun Belt. There are those that argue it's better to win at Houston or Arkansas State than lose at Texas Tech, and to those people, I say, well...not much, because there is some logic to that argument.
Enter your number to get our free mobile app
The 10 Most Prolific Passing Games In Texas Tech History
More From News/Talk 95.1 & 790 KFYO