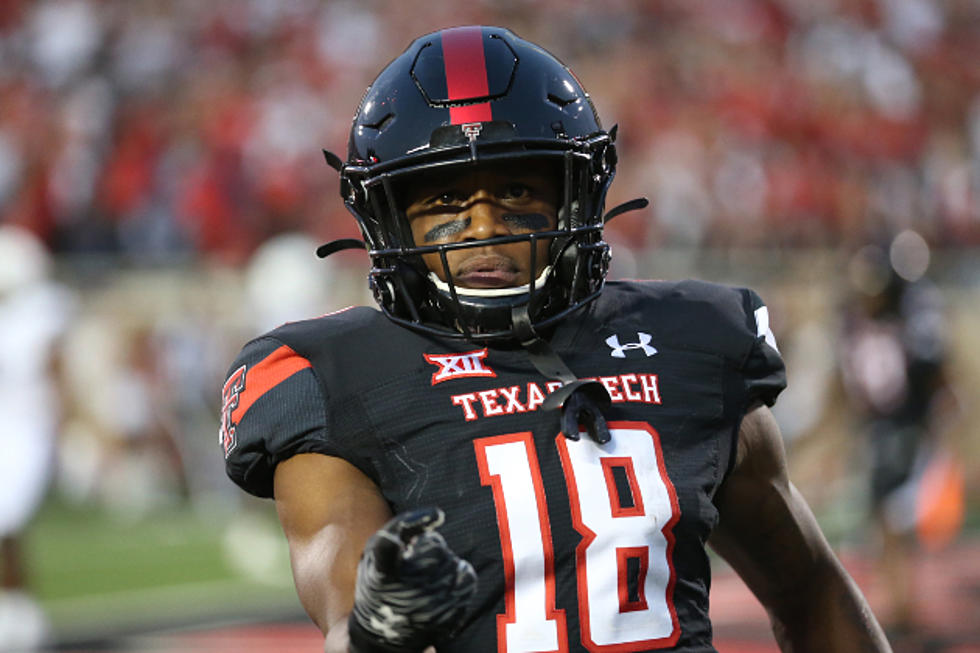 Red Raiders Narrowly Avoid Getting Axed by Lumberjacks
Paul Roberts for KKAM.com
The Red Raiders were expected to beat Stephen F. Austin handily in Lubbock on September 11th. That's not what happened, though.
The Red Raiders trailed 13-7 heading into halftime and didn't fare much better in the second half. Just one week after struggling in the first half against Houston, the Red Raiders couldn't muster the same 31-point unanswered momentum against the Lumberjacks. The Red Raiders did, however, pull out the narrow victory by holding on at the end by a final of 28-22.
The win puts the Red Raiders at 2-0, but the Matt Wells era at Texas Tech isn't feeling as rosy as it was a week ago after that massive comeback victory over their future conference opponent.
Wells and company were obviously outcoached in the game, with Colby Carthel of Stephen F. Austin pulling all the right strings for the Lumberjacks. The talent on the field also didn't look like it was at a different level for Texas Tech even though they play at the Power 5 level and SFA toils away at the FCS level.
The game started with a 76-yard Erik Ezukanma touchdown on the first drive of the game. Then, it was all SFA. A pick-six and two field goals sent the game to halftime with the Red Raiders down 13-7. Texas Tech would storm down the field on their opening possession in the second half with a massive TD run from Tahj Brooks.
That gave Texas Tech a lead that they would never relinquish. Though it wasn't all rainbows from there. The Red Raiders would get the game to 28-22 before SFA took over for their final possession of the game. Texas Tech would gift a conversion on 2nd and 30 with a face mask penalty. Then, SFA would drive all the way down the field to the red zone.
Texas Tech's defense, as it's done before, stood tall to end the game on a 4th and goal incompletion. It wasn't pretty, but it was a win for Texas Tech and Matt Wells.
The win puts them another step closer to a bowl game, but puts the fanbase several steps closer to being done with Wells. It's a tenuous problem for Wells, who is paid to win games, not cover the spread.
A big game against Florida International next week at home could go a long way to getting the season on the right track, though it's hard to say a 2-0 start isn't already heading in the right direction.
Highlights: Texas Tech vs Stephen F. Austin (September 11th, 2021)
Our best shots from Texas Tech's 2021 home opener.
More From News/Talk 95.1 & 790 KFYO