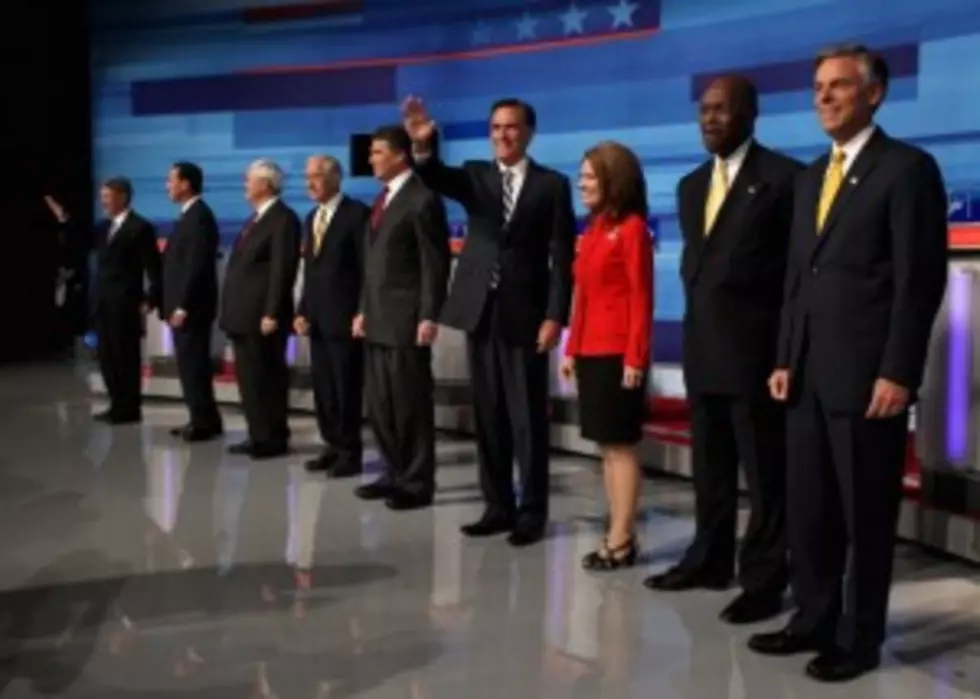 Perry vs. Romney Major Highlight of GOP Debate
It was Perry vs. Romney, Round 3, at Thursday night's GOP debate. And according to a lot of people, Mitt Romney came out the winner.
Romney was ready to rumble last night. He not only effectively deflected most of Rick Perry's attacks against him, he turned the attacks back on Perry.  It's still a dead heat between these two men, but after last night, no one can deny that Romney knows how to debate.
Rick Perry, on the other hand, seems to be wearing down. He was sloppy, seemingly ill-prepared, even saying that people with disagreed with his immigration policy have no heart. It looks like Perry's getting progressively weaker with each debate, and if he doesn't get his act together soon, he might lose his top contender status.
As for the rest of the candidates, underdog Rick Santorum seems to be making some headway in the competition, his performance last night outshining his other "under card" competitors, like Michele Bachmann. Also, newcomer candidate Gary Johnson had the best line of the night with a joke about his dogs making more "shovel-ready" jobs than Obama. Great joke, too bad he stole it from Rush Limbaugh...
Check out politico.com for the full recap and more on what happened at last night's debate. So far, Romney and Perry are still the front-runners, but they are neck and neck. I think if Romney keeps gaining speed and Perry keeps faltering, Romney could overtake Perry. The next round of debates starts in October, so we'll see if the candidates can get their act together.
More From News/Talk 95.1 & 790 KFYO