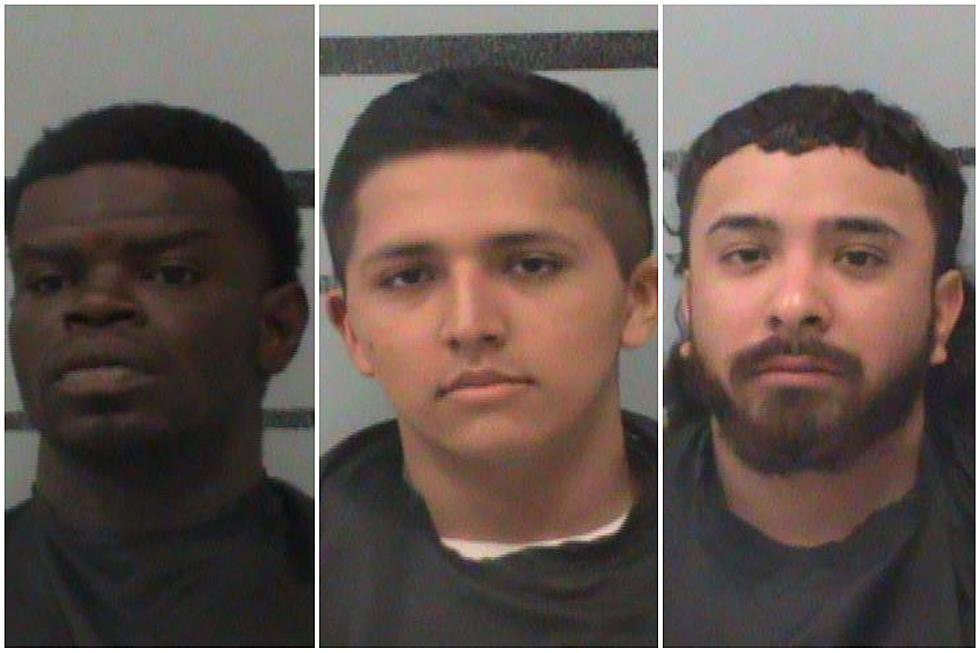 Lubbock's Mugshot Monday: Two Texas Top Gang Fugitives Captured
Lubbock County Detention Center
It is the start of another week which means it is Mugshot Monday but first lets focus on some news you might have missed if you were too busy or just being held in the Lubbock County Detention Center. Well we all love Joyland and one of the staples of the amusement park is searching for a new home but hopefully one here in Lubbock. The Joyland lion water fountain is a major part of everyone's childhood and needs to stay in Lubbock so we are urging any local businesses that will take care of him to please go buy him.
Unfortunately, Joyland is closing but a Texasland theme park could be making its way to the Lonestar State. This theme park will be located in Houston if they raise enough through their Kickstarter campaign which could be a very fun scenic road trip. I don't think dogs will be allowed in the park but you can take your furry friend with you and even let them ride in the front seat.
What is a road trip without food and one thing you have to get is some sushi from one of those revolving sushi places. Which Lubbock desperately needs. You could also forget the sushi and take some of Costco's amazing "mini" carrot cakes. They have carrots in them which technically means it's a salad but good thing Lubbock is getting a great salad bar pretty soon. Food and theme parks seemed to be the main theme of the previous week.
These 43 mugshots are of people who were arrested during the week of March 6 - March 12, 2023 and held in the Lubbock County Detention Center. Everyone featured is innocent until proven guilty and have only been charged with at least one felony, be it State Jail Felony, Third Degree Felony, Second Degree Felony, First Degree Felony, a Capital Felony or were arrested and held on a Fugitive Warrant or Detainer, a United States Marshall Remand, or Immigration Customs Enforcement Detainer.
Lubbock's Mugshot Monday: (March 6 - March 12, 2023)
43 people arrested March 6 - March 12, 2023
13 Spring Break Trips That Are Only a Short Drive from Lubbock
5 Negative Health Effects Of Daylight Saving Time
Daylight Saving Time is March 12th, 2023, and losing that precious hour of sleep can have some serious effects on your health, according to
Midwestern Medicine
.
More From News/Talk 95.1 & 790 KFYO