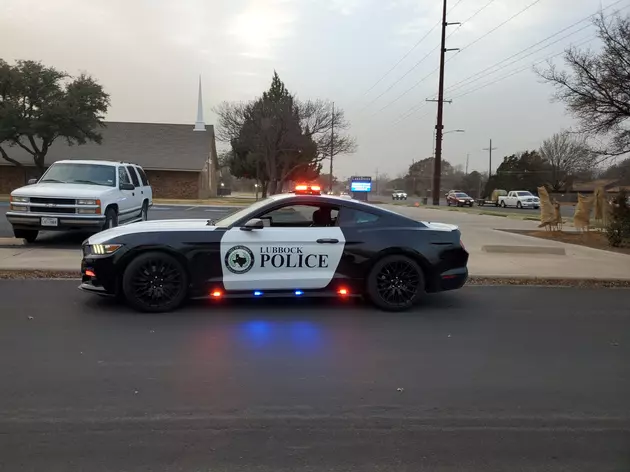 Lubbock Law Enforcement Citizens Academy Begins Soon
Lance Ballance, Townsquare Media
Have you ever wanted to go behind the scenes of Lubbock law enforcement to see what law enforcement officers do? Have you wanted to learn more about the law and the relationship between the law enforcement agencies we have in Lubbock?
You are in luck. The Texas Department of Public Safety (DPS), along with the Lubbock County Sheriff's Office (LSO), the Lubbock Police Department (LPD), and the Lubbock County District Attorney's Office are now accepting applications for the next Citizens Academy, which begins February 28th.
The Citizens Academy is 14 weeks long and will meet Tuesday's from 6:00 pm to 9:30 pm. Meeting locations will change depending on the the issues covered that week. Those who are accepted will get to learn about a variety of issues.
Many of the topics presented during the classes include, but not limited to: patrol procedures, SWAT, the crime lab, aircraft operation, border operations, K-9 units, tactical driving, crash investigations, the Texas Anti-Gang Center, criminal investigations and civilian response to active shooters.
The Citizens Academy is designed to educate students about the many safety challenges Texans face every day and how these organizations function on a daily basis to protect and serve the state. The academy will be held at the offices of DPS, LSO and LPD. The public and the media are invited to submit an application to participate in the academy. The Citizens Academy will accept no more than 25 students, and each student must commit to attend at least 12 of the 14 weeks. Applications will be sent out via email after receiving a request or can be picked up at any of the three agency offices. The application deadline is 5 p.m. on January 31st.
As someone who has gone through this class, I recommend it 100%. The information, ride a-longs, and classroom time really help you learn more about our great law enforcement agencies in Lubbock.
In order to apply, contact one of the following:
Sergeant Johnny Bures, Texas Department of Public Safety at
Johnny.Bures@dps.Texas.gov
Sergeant Chad Wurm, Lubbock Police Department at
CWurm@mail.ci.Lubbock.tx.us
Corporal Patricia Holbert, Lubbock County Sheriff's Office at
Pholbert@lubbockcounty.gov
40 Photos of a Beautiful Cottage Style South Lubbock Home
30+ Photos of a Luxe Waterfront Texas Palace
More From News/Talk 95.1 & 790 KFYO