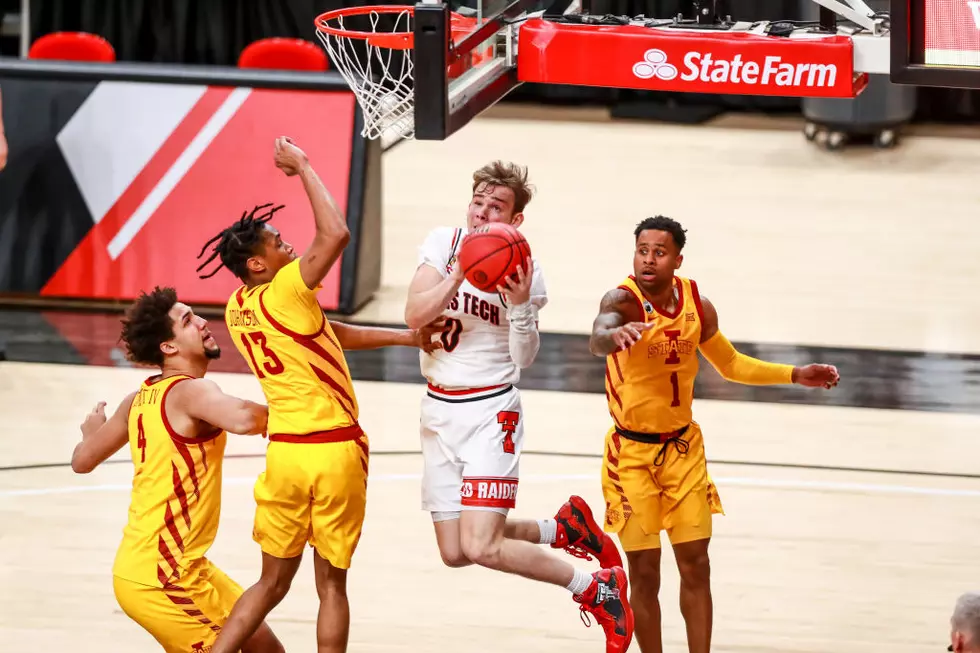 Is It Super Weird That Mac McClung Isn't Following Chris Beard to Austin?
John E. Moore III/Getty Images
When He Who Shall Not Be Named turned his back on Texas Tech, there was a lot of hand-wringing and doomsayers talking about the state of the program. The first domino was Coach Bea... He Who Shall Not Be Named, leaving and the roster proceeding to be decimated in his wake.
There were plenty of conversations had about whether the roster turnover was because he left, or if the roster was going to flip regardless of the coaching change.
When the top Texas Tech players entered the portal, it was reported that they had heard from their former coach. So who joined him at UT? Kyler Edwards went to Houston. Micah Peavy transferred to TCU. Jamarius Burton reappeared out of the portal in a Pitt uniform.
It doesn't seem like these guys were leaving because the coach left. If that were the case, wouldn't they have followed him to Austin? Edwards and Peavy most certainly would have been accepted with open arms, immediate eligibility and scholarships. Instead of the University of Texas, though, the pair went to other universities in Texas.
After entering the portal, Marcus Santos-Silva remained at Texas Tech and withdrew his name. Kevin McCullar felt the need to affirm that he was staying because it had been discussed on message boards that he was mulling a transfer if the former coach had stayed.
Avery Benson, who followed the coach that offered him a scholarship at Arkansas Little Rock, didn't follow him to Austin. Was there a spot for Benson? I'd like to think Benson could walk-on at Texas just like he walked on for the Red Raiders.
The latest news from the portal world is that Texas Tech's leading 2021 scorer, Mac McClung, will exit the transfer portal.
However, that doesn't mean he's officially coming back to Texas Tech. McClung is still deciding between entering the NBA or returning to the Red Raiders.
Now, it's a bit disingenuous to say that McClung is staying at Texas Tech because of loyalty, hustle and respect. Those might play a role, but him not following He Who Shall Not Be Named might also have to do with the NCAA rule that each player can only have one free waiver to transfer. He received that last season and would have to reapply for a second waiver if he transferred. I'm pretty confident the NCAA would have granted him one, but it's not a guarantee.
If you'll allow me to step off into the weeds here for a second. I find it interesting that nobody who has actually played for Texas Tech's former coach followed him to Austin. Sure, the high school recruit Jaylon Tyson flipped his recruitment. Players that were once labeled "his guys" are actively choosing not to play for him next season. Peavy and McCullar specifically were labeled as grinders who embodied that brand.
Was the whole brand a farce? Do Peavy and McCullar just have more intestinal fortitude than would be described by such a phrase?
Alright. Out of the weeds again.
The news of McClung potentially returning is definitely good for new head coach Mark Adams, who has a plethora of spots to fill due to the aforementioned roster turnover. Currently, Chandler Jacobs, Kevin McCullar, Marcus Santos-Silva, KJ Allen, Clarence Nadolny, Avery Benson, Ethan Duncan, and Chibuzo Agbo are signed to play at Texas Tech next season.
Even if McClung returned, Coach Adams would still need to fill at least four remaining spots.
Both McClung and Terrence Shannon Jr. have until July 19th, 2021 to withdraw their names from the NBA draft and return to Texas Tech. Both players would benefit from playing at the faster tempo that is being described by Adams and company.
A Brief History of Texas Tech Men's Basketball in the NCAA Tournament
More From News/Talk 95.1 & 790 KFYO