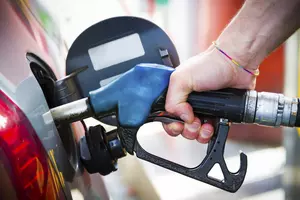 Gas Prices Increase Across United States and Texas
LorenzoPatoia
The statewide gas price average in Texas is $2.54 for a gallon of regular unleaded fuel, according to the AAA Texas Weekend Gas Watch.
That price is the same as yesterday and is 28 cents more per gallon compared to this day last week.
Of the major metropolitan areas surveyed in Texas, drivers in Dallas are paying the most on average per gallon at $2.67, while drivers in Amarillo are paying the least at $2.37 per gallon.
The national average price for a gallon of regular unleaded is $2.67.
Hurricane Harvey may no longer be raining down on the Gulf Coast, but the storm's impact continues to drive up gas prices across the country and state of Texas.
Motorists in 26 states are paying 25 to 44 cents more for a gallon of unleaded compared to seven days ago. In fact, every state in the country has seen gas prices increase except four (Alaska, Idaho, Hawaii and Utah), where prices remain stable.
In Houston, refiners are starting to deliver fuel to the market as well as to Dallas and West Texas areas, but it may take some time to resume normal delivery capabilities.
While there is no fuel supply shortage, the state is working to overcome distribution problems – including not having enough drivers and equipment to distribute fuel. Additionally, some roads are still inaccessible due to flooding.
To help alleviate fuel delivery concerns, truck drivers have been flown in from other states to assist with the distribution.
The Department of Energy (DOE) is reporting that eight Gulf Coast refineries are in the process of restarting, which accounts for about 10 percent of Gulf Coast refining capabilities.
At its peak, Harvey shuttered 27 percent of U.S. processing capacity. No refineries have returned to normal rates, but at least four are operating at reduced rates.
Meanwhile, pipelines forced to take pre-cautionary shut downs caused by Harvey either have resumed operations or are in the process of coming back online.
"News of refineries starting-up is very promising, especially for areas that have felt tightened supply levels over the past several days, but we aren't in the clear yet," said Daniel Armbruster, Senior Public Affairs Specialist for AAA Texas. "Texans will continue to feel pain at the pump stemming from Harvey with gas prices potentially increasing an additional five to ten cents in the week ahead. States in the south, southeast and mid-Atlantic are most likely to see the biggest surges as these states receive the bulk of their supplies from the Gulf Coast."
As relief efforts move forward in Texas from Hurricane Harvey, we are monitoring Hurricane Irma, now a Category 5 hurricane, which is currently expected to affect the Florida Peninsula and the Florida Keys this coming weekend.
"Consumers could even see an additional surge if Hurricane Irma hits Florida this weekend," said Armbruster. "Analysts say drivers may begin seeing relief from the gas price spike towards the end of this month."
More From News/Talk 95.1 & 790 KFYO