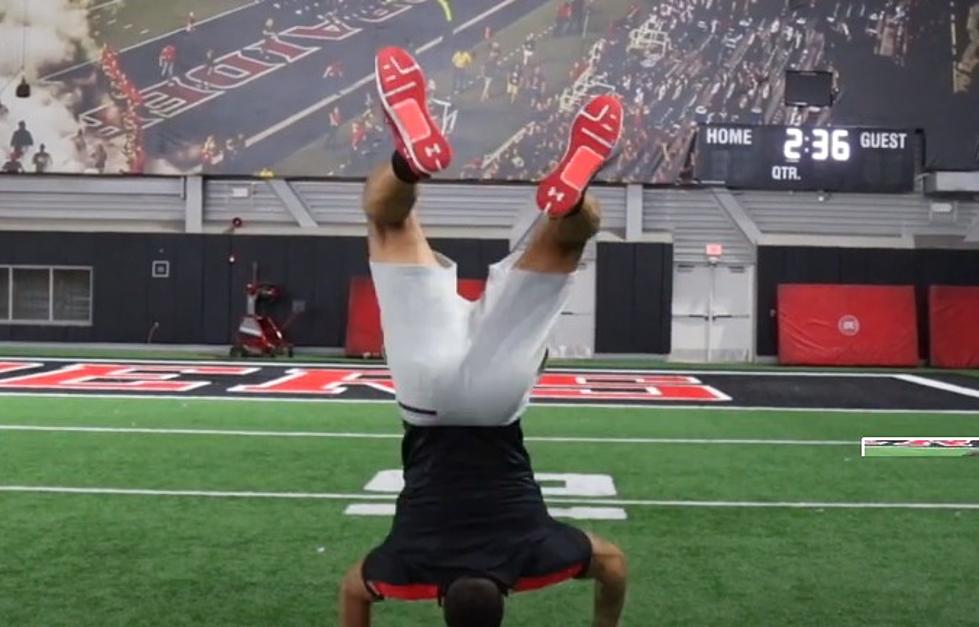 Backflips, Playing the Aggies + Returning From Injuries: Texas Tech Football in 2021
KFMX via YouTube
Texas Tech Media Day is always exciting. I've been interviewing players for the Red Raiders for five seasons, and this year was a welcomed return to in-person interviews that were not a part of the proceedings for the last year and a half.
This year brought some funny moments and a first-ever backflip for our content and maybe ever at a Texas Tech Media Day. Also, it wasn't anyone who you'd expect to be backflipping either.
It was 6'5" Travis Koontz.
Travis Koontz has been at Texas Tech for two full seasons and is ready to expand his role in the passing attack heading into year three. Koontz wants to get a NIL deal with Petco for his dogs. Nice. He also has a secret talent...that's not a secret anymore. You'll have to watch what the secret talent is below.
Meanwhile, Erik Ezukanma is coming off a broken arm from spring football, but he's on track. Everyone thinks they'll win the Madden tournament that Texas Tech Football is hypothetically going to have, but only Ezukanma thinks he can win with former Red Raider quarterback Baker Mayfield.
Ezukanma is looking forward to playing a few former teammates when KeSean Carter and Tazhawn Henry line it up for the Houston Cougars. Ezukanama would also love to line up against the Aggies as a Big 12 matchup, which I think everyone in Lubbock would be ready for.
McLane Mannix is entering year three with Texas Tech after transferring back to West Texas from Nevada. He had a solid first season before getting injured ahead of year two. Now, heading into year three, Mannix says that new Offensive Coordinator Sonny Cumbie's offense is way more in-depth than the previous offense. This will allow Mannix to do even more on the field.
---
Texas Tech Football is Back! Media Day 2021.
More From News/Talk 95.1 & 790 KFYO