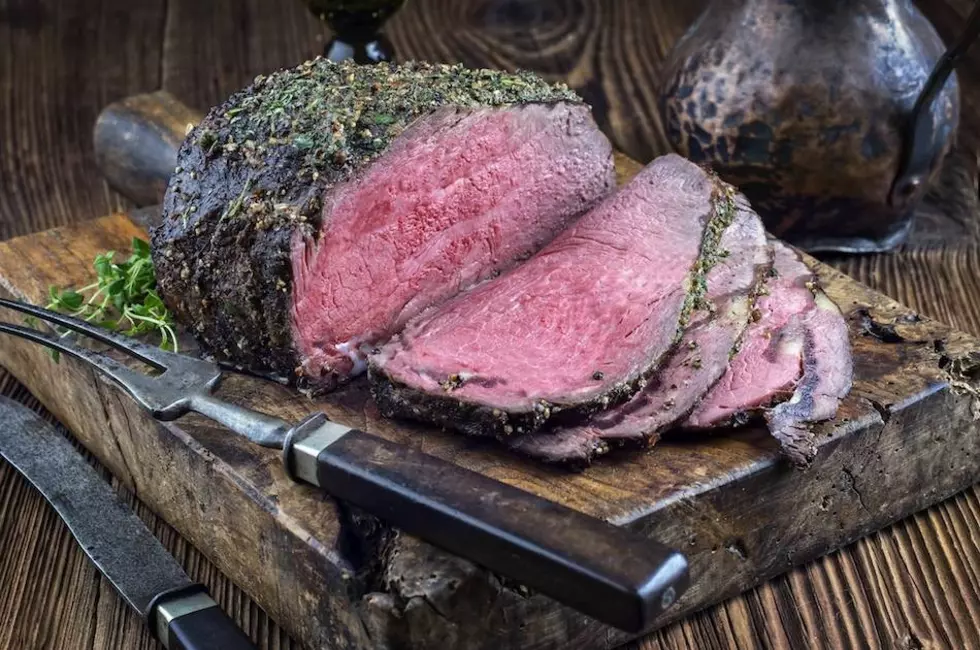 Win $250 From Raider Red Meats for Christmas
Raider Red Meats
Do you want to win a sleigh load of meat for Christmas?
We've teamed with Raider Red Meats to give away a $250 gift card for the holidays. Now we probably don't have to talk you into entering for free meat, but let's do a deep-dive into this.
First off, Raider Red meat is award-winning, top quality stuff. You can go down and grab fresh meat or items from the freezer but right now you can also get as gift-y as you wanna be.
Wanna mail a Texas gift to someone? How about a box featuring jerky, sauces, and seasonings? Wanna pass along a prime rib? That can be done, too. There's even a smoked meats package with custom bacon and sausage.
Think about this, because this is what I did. I picked up one of the three-to-four-pound trimmed smoked briskets and threw it in the freezer. When company came over, I defrosted it and I had an amazing meal ready to go. The briskets supposedly feed eight to ten people, but I feel like I got a lot more use of mine. There's also the convenience of having an already cooked spiral cut ham or deep-fried cajun turkey.
You can shop in-store, online, or even arrange a curbside pickup.
So what are you waiting for? Go ahead and get entered now. You're gonna love this $250 certificate from Raider Red Meats. We'll draw the morning of December 15th, 2020 so you'll have plenty of time to plan your holiday meals.
13 Favorite Texas Craft Beers
13 Favorite Texas Craft Beers
More From News/Talk 95.1 & 790 KFYO