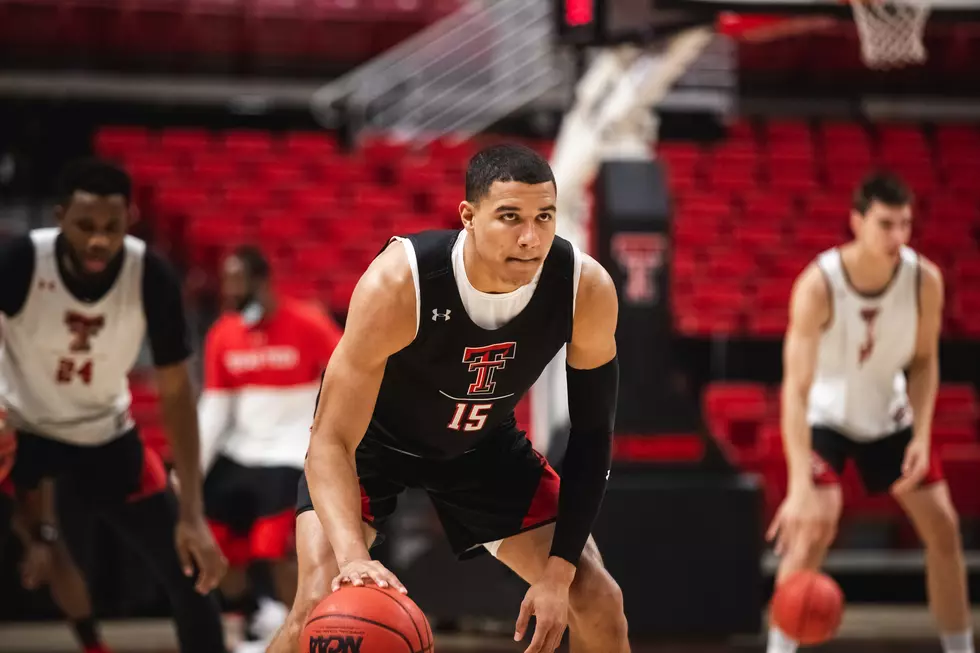 Why Do People Insist on Using 'TT' as Texas Tech's Abbreviation?
TexasTech.com / Photographer: Elise Bressler
I was minding my own business today when I came across CBS Sports' Jon Rothstein announcing the Big East vs Big 12 Battle matchups. I guess "battle" is the official term, but that might be a Rothstein thing. Regardless, it's some scheduling news I was excited to see.
The matchups were abandoned last season after COVID-19 and I wasn't sure that they would return, but here we are with a full schedule to look forward to in 2021. To be honest, I really missed the Big East / Big 12 Battle last season. I much prefer it to the Big 12 / SEC challenge.
For one, it's 10 schools vs 11 schools in the Battle, while the Challenge is much more lopsided without true representation from both conferences. Every SEC school should have to schedule a Big 12 opponent, then it'd be a real challenge.
Another reason I prefer the Battle to the Challenge is the dates they are played. Sure, I like that the Challenge is all taken care of on one Saturday, but it's smack dab in the middle of conference play. Why? I much prefer the December Battles that sharpen your team for conference play as opposed to the Challenge of exerting energy you need to win conference games in the toughest conference in college basketball.
All that to say the Big 12 / Big East Challenge matchups were announced via Jon Rothstein, and it took me three read-throughs to find Texas Tech. I'll see if you have better luck below:
Now, I get that Twitter has character limits and that Jon Rothstein is a national basketball reporter who might not know better, but "TT" is the worst possible abbreviation for Texas Tech. Throw a 'U' at the end. Is it that hard?
If it's a character issue, hit Texas with the customary "UT" or Kansas with "KU."
Does this matter in the grand scheme of things? Maybe not, but today more than ever having consistent branding matters, and "TT" looks so dadgum bad. It sounds even worse. You might not be intimidated that TTU is coming to town, but you're downright giggling at the thought of TEE TEE cruising through your neighborhood.
Maybe it's the Double T. If that's the case, DT makes more sense than TT.
It's not just me, either. I think the majority of Red Raiders are on my side with this complaint. After just an hour of the poll below being live, 94 percent of voters said TTU.
Maybe not everyone had as strong of a reaction as I did, but I thought with Recruits SZN starting back up again, I should raise awareness. It's Texas Tech University, not the University of Texas Tech. It's TTU or Tech, and not TT.
If you need an official source, look no further than Wikipedia, which says Texas Tech University (Texas Tech, Tech, or TTU) is a public research university in Lubbock, Texas.
Or we can go straight to the horse's mouth:
FIRST REFERENCE: The full name of the institution should be used on first reference. 'Texas Tech' is acceptable for use in headlines.

SECOND REFERENCE: Texas Tech may be used to refer to the university on subsequent references. Avoid all uses of 'Tech' as a standalone as this implies a technical institution. If 'university' is used as a standalone, use lower case letters. 'TTU' is permissible but only when part of an official name, otherwise do not use.
TTU is permissible. TT is unmentioned, and therefore banned. Just a friendly PSA.
As far as Texas Tech traveling to Providence, bring it on. It's hard to look back on anything that Texas Tech has done and use it to predict next season because of all the changes this staff and roster have been through. Speaking of roster changes, former Dallas Baptist product Chandler Jacobs has dropped his commitment to Texas Tech and instead taken his talents to Colorado State.
Even with the uncertainty of Texas Tech's basketball program, Providence will provide a great test for the Red Raiders heading into conference play and tell the coaches where they stand in December - much like playing DePaul did in 2019-20. We learned a lot about Texas Tech that night, and I expect Providence to teach new head coach Mark Adams a lot about this team when they play this season.
The dates and times have not been announced for the games, but I do believe it will be a true home or road game instead of a neutral site.
Meet Your 2021-22 Texas Tech Red Raiders Basketball Team, So Far.
The roster isn't done yet, but here's where Mark Adams and the gang are right now.
18 Interesting NFL Games That Lubbock Will Be Begging Watch
That's right an NFL game from every week of the season that you'll want to watch.
Some weeks better than others.
More From News/Talk 95.1 & 790 KFYO