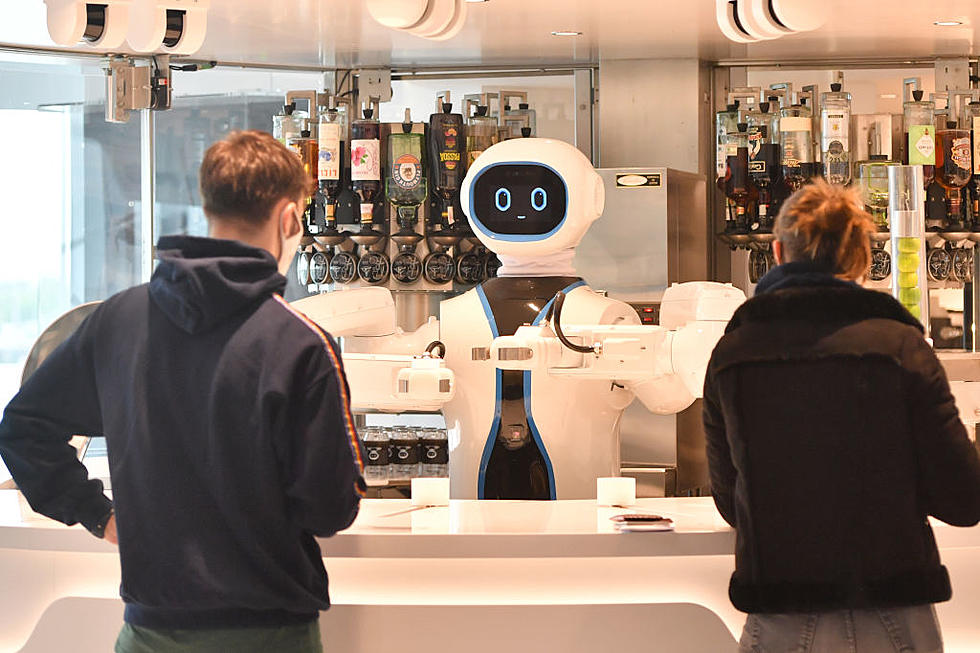 When Will Restaurants in Lubbock Roll Out Robot Waiters?
Getty Images for MSC Cruises
The robots are coming.
You know it's going to happen. At some point you're going to be out to eat and instead of a human walking up to you, it's going to be a robot. Robot waitstaff are rolling out across the nation as restaurants continue to deal with staff shortages and customers who still want that great service they were used to getting before the COVID-19 pandemic hit.
In Lubbock, we love eating out and we love our restaurants. The problem in Lubbock right now is a lack of workers at many restaurants across the city. Reports may be accurate that Texas has recovered all the jobs lost during the pandemic, but that doesn't mean people went back to being a waiter or waitress. Across the city, state and nation, the food service industry is in trouble.
A recent report from KAMC in Lubbock reports that there's a shortage of workers in Lubbock right now because people are getting sick. Whether it's COVID-19, the flu, a cold, allergies or strep throat, apparently it's all going around.
With so many people getting sick, it's leading to staff shortages and frustrated customers, staff and bosses.
So, now what? Maybe it's time to send in a robot. You may think I'm crazy or that the technology doesn't exist, but some restaurant owners have already turned to robots already. For many owners, they like what they've seen.
Take this story out of Florida. WinkNews reported on a restaurant that needed the robot to keep up with business:
It could be a window into the future; robots can serve customers, clean the tables and even mix drinks.

They don't come cheap, but the owner of Brooks Grill and Tavern at 2220 Logan Blvd N, Suite 805, in Collier County, said it'd pay for itself pretty quickly.

Customers say they can't get enough of their new server. Jean Gifts, a Brooks Burgers customer, said, "Oh, I thought it was cute, I really thought it was neat," when she saw it in action for the first time.

"I think the coolest thing is in addition to bringing the food; the robot can also talk to you. I've even seen some people patting it, and it kind of purrs like a cat and makes little comments you and stuff, so it's entertainment with your meal," explained customer Adam Hobson, a regular.
Of course, the robot waiters aren't 100 percent and can sometimes come with a downside, but more and more places are bringing them in and deploying them to help with staff shortages. It's just a matter of time before we see them in Lubbock.
101 Awesome Pictures That Show How Lubbock Has Changed Over the Years
See how some of Lubbock's best known restaurants, venues and more have changed over the past 15 years.
7 Wacky Google Reviews of the Lubbock Police Department
There's a lot going on here.
The 25 Best Suburbs in Texas to Raise a Family
These are the 25 best suburbs to raise a family in Texas ranked by
Niche.com
.
More From News/Talk 95.1 & 790 KFYO