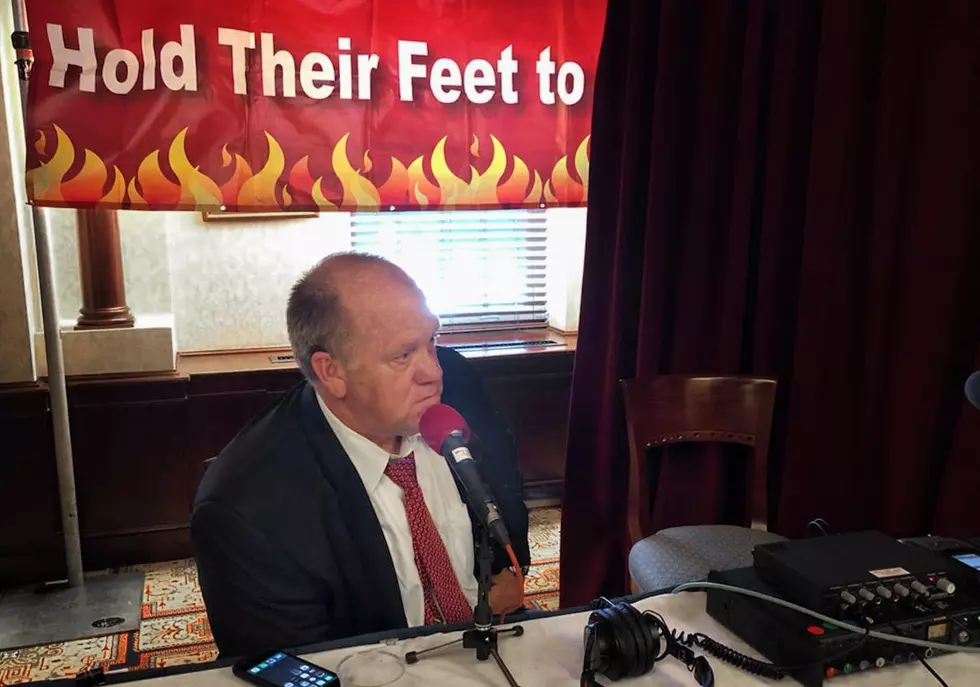 Tom Homan And Other Guests Discuss Open Borders, ICE, and More [INTERVIEWS]
Rob Snyder, KFYO.com
Wednesday's ​Chad Hasty Show was broadcast live from Immigration Radio Row at the 13th annual "Hold Their Feet To The Fire" event being hosted by the Federation for American Immigration Reform (FAIR) in Washington, D.C. on Wednesday September 25th and Thursday September 26th, 2019.
The purpose of Hold Their Feet to the Fire is to highlight the United States' illegal immigration and border crisis, and to encourage Congress to act. The event is featuring seventy talk shows hosts from around the nation, interviewing legislators and immigration experts, and discussing problem areas in immigration policy and border security.
Hasty's guests on the show Wednesday were:
- Dale Wilcox, Executive Director and General Counsel of the Immigration Reform Law Institute
- Jeffrey Addicott, Director of the Warrior Defense Project at St. Mary's University School of Law
- Thomas Homan, former Acting Director of the U.S. Immigration and Customs Enforcement (ICE), and Fox News contributor (Please note that during this interview there was a loss of signal from Washington for a few moments, so you will notice a short break in the conversation where the time-span was actually about 30-45 seconds)
You may hear the interviews in the videos below:
LISTEN: Thomas Homan former Acting Director of the U.S. Immigration and Customs Enforcement Director of ICE
Be sure to tune in tomorrow for interviews with District 19 Representative Jodey Arrington and others.
More From News/Talk 95.1 & 790 KFYO