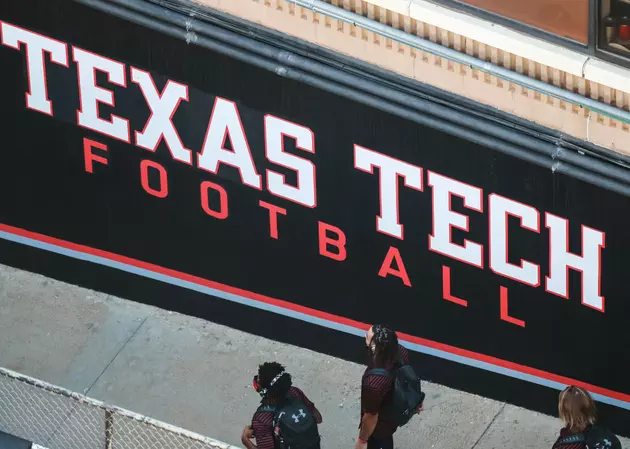 There Is No Texas Tech Game This Weekend, How Will We Survive?
(Photo by John E. Moore III/Getty Images)
After 6 weeks of high and lows as a Texas Tech Football fan, you're accustomed to plopping down in your favorite easy chair, and watching the Red Raiders take on all comers. After 2 straight losses, you are ready for a little redemption, so you grab your snack, a cold beverage, turn on the TV and see......
.......nothing.
Damn Bye Week.
The Red Raiders are off until Next Saturday when they take on the West Virginia Mountain Mamas, which means a Saturday with not much else happening in our little corner of the world.
But, the sky is going to be blue and and life goes on. So, what do we do when their is no football, such as we have for 40 weeks out of the year?
We live.
There is certainly no lack of things to do here in the Hubbaplex, and maybe a weekend off from football can catch you up on some of them. For example:
Weed your yard
Check out Prairie Dog Town
Drive to Brownfield and visit a winery
Wash your car
Check out the colorful characters on Avenue Q
Drive to Ruidoso and spend the kids inheritance on the blackjack table
Maybe go and buy more Tech Gear so that you are ready for NEXT week
So, don't let anyone tell you that there aren't some serious options here in Lubbock when there is no game. You just need to seek it out. Plus, the beers at home are a lot cheaper than they are at the stadium. So is parking. Just don't wind up in this next group of people you see below.
Lubbock's Mugshot Monday: 52 People Arrested in Lubbock (October 3 - October 9, 2022)
Mugshot of 52 People Arrested in Lubbock (October 3 - October 9, 2022)
12 Simple Things That Make Texans Really Happy
5 Fun Fall Date Ideas for Lubbock Couples
these are five date ideas that are perfect for Lubbock couples this fall.
More From News/Talk 95.1 & 790 KFYO