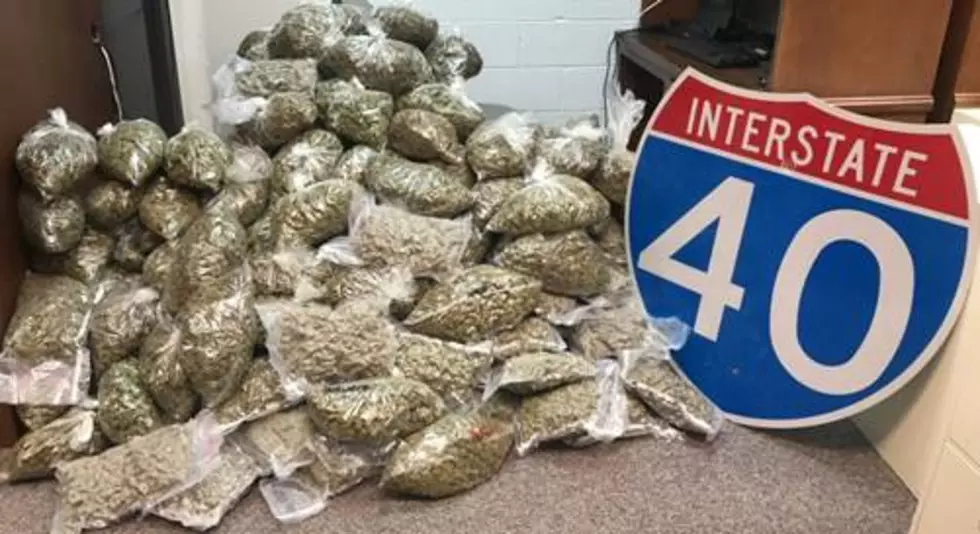 There Are A Lot Of Drugs Going Through Oldham County, Texas
TxDPS 200lb Marijuana Seizure
I was scrolling through our own website and saw yet another bust of a car full of drugs, in Oldham County. That's the county between Amarillo and the New Mexico border, so maybe it makes sense.
Just since March 28th there have been 3 separate huge drug busts in Oldham County. And the only thing in that county is I-40 that runs just along the bottom border. The population of the entire county is just over 2,000, so you know that 19 pounds of heroin and 300 pounds of weed were just passing through. (Although one weed shipment was reportedly destined for Amarillo, you party kids.)
All 3 shipments originated in California though, so it wasn't an all Texas drug running gig. I guess if you're planning on driving a lot of drugs through our state though, Maybe you should plan a trip around Oldham, because those cops are onto you now. Somehow I don't think they read our website though, so look for more reports of drug busts from Oldham County coming soon, I'm sure.
All 3 stories were written by our own Andrew Coats too. So maybe he's the mastermind who's planning these drug runs so he can get some Facebook likes. But probably not.
More From News/Talk 95.1 & 790 KFYO