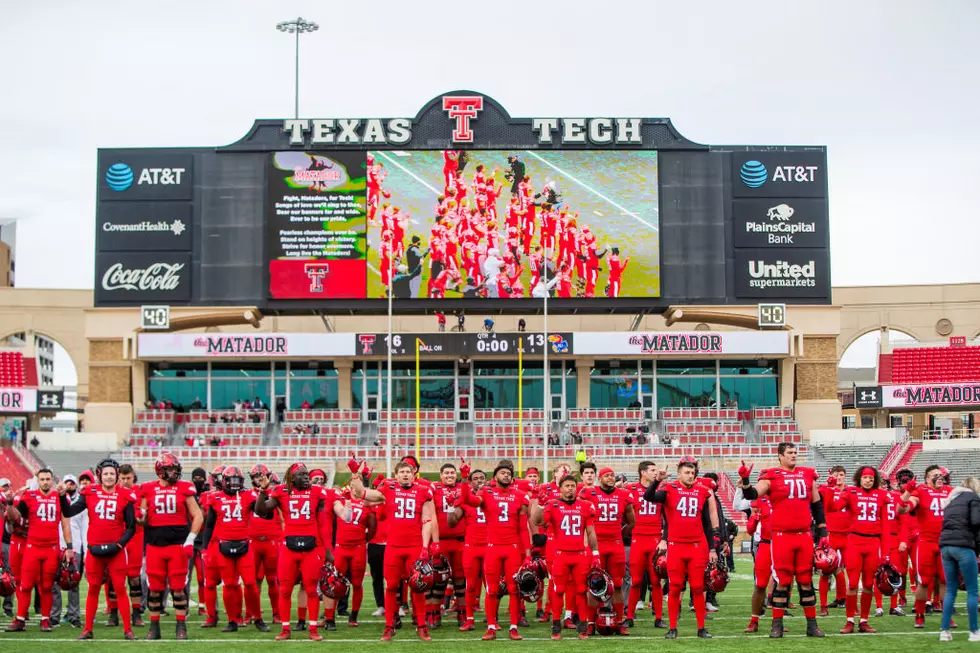 The 1st Texas Tech Senior Takes Advantage of Extra Eligibility
John E. Moore III/Getty Images
Texas Tech's 2021 roster got a major boost Friday when linebacker Colin Schooler announced that he intends to return to Lubbock for his final season of eligibility.
The Arizona transfer was a senior in 2020, but the NCAA granted an extra year of eligibility to athletes who play fall sports. The only catch is that he'll have to use his extra year of eligibility at Texas Tech.
"My time at Texas Tech has been awesome for the short period I have been in Lubbock," Schooler said on Twitter. "I can't thank Coach Wells and the staff enough for accepting me and giving me an opportunity to play. With that said, I can't wait to spend one more year in the Jones! Let's run it back, Lubbock! Wreck 'Em!"
At Arizona, Schooler had 313 tackles and 46 TFLs in three seasons. In a COVID-19-shortened season that just featured 10 games for the Red Raiders, Schooler mustered 63 total tackles, 5 TFLs and 3.5 sacks, even through limited early playing after transfer late in the offseason.
In the Red Raiders' win over Baylor, Schooler went viral with a touchdown-saving tackle, one of his season-high 11 tackles. In the Oklahoma State game, it stayed close in the second half thanks in part to his two forced fumbles.
Now that Schooler feels comfortable and will get a full offseason in Lubbock, I think the linebacker could really break out in the Big 12. Of course, there's the swirling rumor that Matt Wells might be replaced, but to me, Schooler locking in another season seems to give Wells a vote of confidence to return.
We can only wait and see on Wells, but it's certainly a big plus that Colin Schooler is returning to Texas Tech in 2021.
Enter your number to get our free mobile app
12 Random Masked Rider Facts
More From News/Talk 95.1 & 790 KFYO