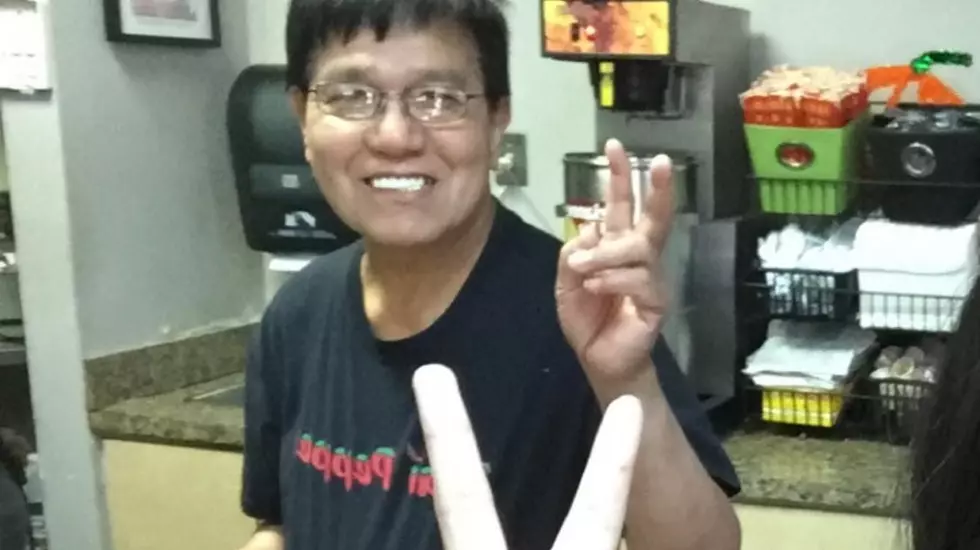 Thai Pepper Owner Dies: 'Heaven Gained an Angel at 6:18 PM'
Trakool via Thai Pepper Facebook
Lubbock's Srivarodom Family is mourning the loss of their patriarch, Trakool, the owner of our beloved Thai Pepper.
Trakool "Kool" Srivarodom and his wife were responsible for every bit of food any of us have had the pleasure of having at this well-known establishment. They didn't just own a restaurant, they actually cooked the food themselves as well. When the owner of a restaurant is literally the person preparing your food, you know that they're passionate about what they do. It was evident in every meal I've had from Thai Pepper that someone made it with love and skill.
With this great loss, the restaurant does not foresee reopening in the future.
An update from the family on January 4th explained that Kool had a "really hard couple of days" dealing with complications from COVID-19, which he contracted in December:
I can't believe all of these donations. We just ask that you continue praying, he's had a really hard couple of days with even more complications. But we're not giving up, we ask for your intentional prayers that his blood gas numbers be normal and that his oxygen is high.
The family's GoFundMe page is still taking donations, which are now needed more than ever. They've raised more than $13,000 as of the publication of this article, with dozens of new donations coming through since news of Traykool's passing first broke.
Please keep the family in your thoughts.
Enter your number to get our free mobile app
LOOK: 50 photos of American life in 2020
More From News/Talk 95.1 & 790 KFYO