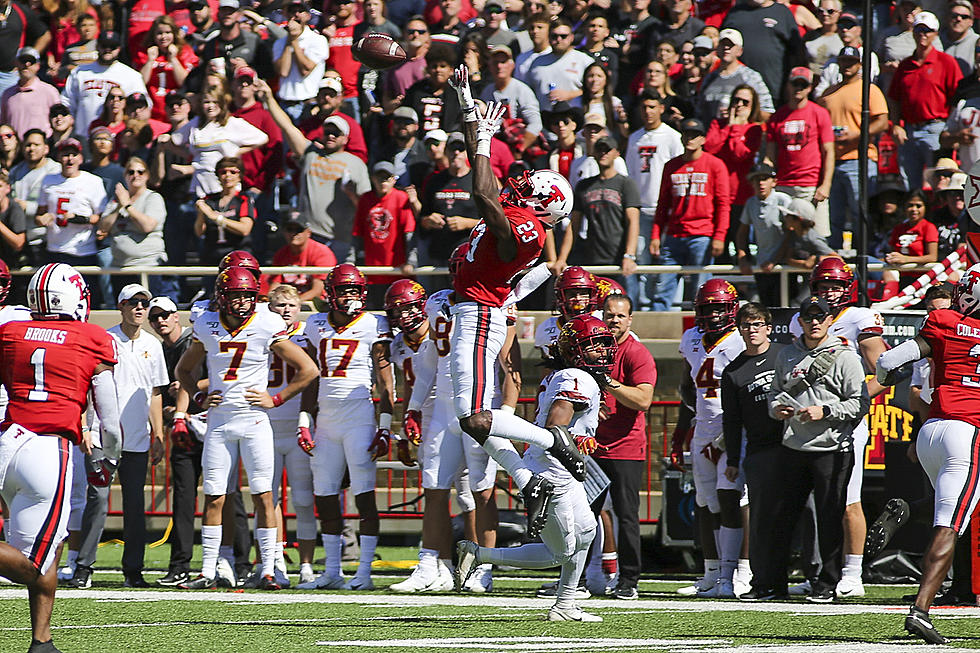 Texas Tech's Defensive Captains Are Ready for a Big Year
Paul Roberts, KKAM.com
If Texas Tech wants to make it to a bowl game or improve at all really, it's not the offense that needs to have a monster season. No doubt a dynamic year from presumed starter Tyler Shough and company would go a long way to help, but as we've seen in Lubbock over the last decade, if the defense isn't holding up its end of the bargain then it doesn't really matter.
An extreme example is the 2016 Texas Tech team. The offense was electric, led by the one and only Patrick Mahomes. The defense was shocking, too... just in the opposite way.
The Red Raiders scored an enormous 43.7 points per game while giving up 43.5. Now, the points per game metric doesn't always tell the story. In Kliff Kingsbury's final season (in 2018), the team scored a respectable 37 points per game while only giving up 31. That's the way football goes.
Still, an improvement from the 36.7 points per game yielded last season will be imperative if this team wants to improve its record, regardless of what new OC Sonny Cumbie and the offense are doing.
If you're looking for guys who're going to change the defensive culture at Texas Tech, look no further than the guys who were voted as captains. There were no limits on captains this season like in Matt Wells' first two years, where there were representatives from each class. This year, it was just a blind vote. There were 13 men on the team who qualified, and six were defenders.
Colin Schooler, Riko Jeffers, DaMarcus Fields, Muddy Waters, Tony Bradford and Jaylon Hutchings were all announced as captains, along with seven offensive players on the first day of fall camp.
Texas Tech's DaMarcus Fields was actually a Red Raider in the aforementioned 2016 season. Yes, he's entering his 6th season at the same place. There are very few players left who will stay at one place long enough to complete a degree, and here's Fields just trying to prove everything he can before he leaves.
On the other end of the time spent as a Red Raider spectrum is Marquis "Muddy" Waters, who just came in after starting a ton of games for Duke. No disrespect to the ACC, but Waters chose to come to Texas Tech for a season for the challenge. You have to respect the mindset.
Tony Bradford Jr. is an absolute star. He's shown flashes on the field, but I think he can have the kind of impact on a game that hasn't been seen in Lubbock for Texas Tech in a long time. He also slides inside to rotate with fellow captain and social media buddy Jaylon Hutchings, which allows more depth to shine on the outside while the middle is anchored by the pair.
Colin Schooler is one of the most intriguing players on the entire roster. Fields and Riko Jeffers were both given draft grades for the NFL, but chose to return. Not crazy, because they'd been invested in Texas Tech for so long; they had obvious ties. Schooler got here days before the first game last year, didn't really settle in and still could have gone to the NFL or back to the Pac 12.
Instead, he's back with the Red Raiders to prove the school can actually play a little defense and turn out quality linebackers.
---
Texas Tech Football is Back! Media Day 2021.
More Than 30 Preseason Honors For Texas Tech Football Players
More From News/Talk 95.1 & 790 KFYO