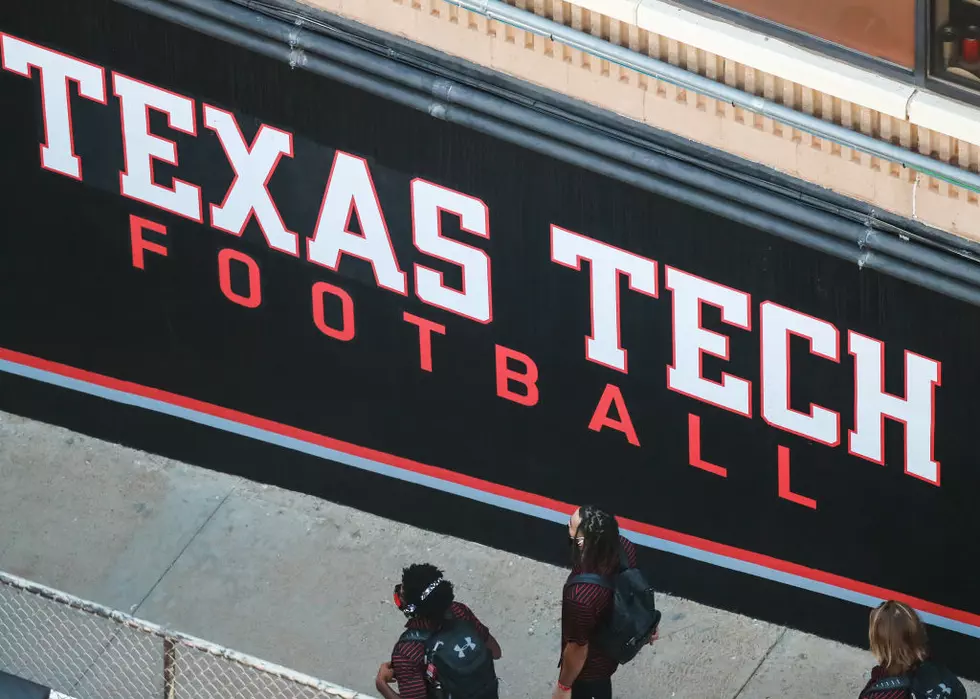 Texas Tech Welcomes 11 New Red Raiders for Spring Football
John E. Moore III/Getty Images
The Texas Tech football program is well into its spring practices. After not being able to have a full spring last season, this is Matt Wells' first season as an entrenched head coach. Wells' first spring in 2019 led to an underwhelming first year in Lubbock.
The talent influx was much maligned in 2019, but was blamed on former head coach Kliff Kingsbury, who had a foot out the door in recruiting during his final season. Looking back on the 2019 class, it certainly wasn't a bust, but punter Austin McNamara and defensive lineman Tony Bradford Jr. were the best freshmen additions, while most of the Red Raider influx that offseason was the initial transfer class from Wells.
That initial class included Armand Shyne and Reginald Turner, who contributed for one season, and McLane Mannix and Zech McPhearson, who contributed in multiple seasons -- or at least potentially contributed in Mannix's case.
Fast forward to this season, and a small freshman class has already been bolstered by transfer additions. Coach Wells said that he's still looking for several pieces to add to a roster that needs to win now. The Red Raiders already have six new Power 5 transfers on campus, as well as a JUCO transfer and four early enrollee freshmen.
The transfers include probable starting QB Tyler Shough, who comes to Texas Tech from Oregon, where he spent three seasons, including the shortened 2020 as the starter. Additionally, presumed left tackle TJ Storment is from TCU, but also attended and played at Colorado State, Old Dominion and Fullerton College.
Defensive backs Marquis Waters from Duke, Junior Malik Dunlap from NC State, and Junior Rayshad Williams from UCLA all have varying degrees of experience and could all push for playing time early next season. Waters in particular is already making a splash (pun intended) in spring practice:
I wouldn't be surprised to have Waters and the transfer from LSU/last season's primary starter Eric Monroe as the two starters on day one next season. Waters is familiar with the concepts that the DBs are asked to use because his former DBs coach, Derek Jones, is now at Texas Tech running the secondary.
The final Power 5 transfer is sophomore Jesiah Pierre. He has three seasons of experience at Florida and was originally billed as a freshman, but the Texas Tech program has elected to move everyone forward instead of pausing eligibility due to the COVID-19 season.
The Red Raiders also bring in JUCO offensive lineman Matt Keeler from Coffeyville CC and an Elite Prep School defensive lineman Bobby Young. If you have a healthy program, offensive linemen don't have to play early in most cases, so I'd venture to say that it will be a season or two before you really hear much about Keeler. The same goes with Bell and the defensive line, where Texas Tech returns several starters and has some depth.
Texas Tech has also brought in four freshmen straight from the high school level. Two tight ends in Mason Tharp and Jed Castles, who are billed at 6'8" and 6'7" (respectively). Wide receiver Jerand Bradley and quarterback Behren Morton also joined the program for the spring.
The first three guys could certainly log snaps this season, though I doubt they'll become instant impact players as true freshmen. If Morton is an impact player as a freshman, it's because A) he is an absolute baller, or B) there have been injuries that force Matt Wells' hand to play the freshman straight out of Eastland.
27 Best and Worst Texas Tech Football Uniforms Since 2000
More From News/Talk 95.1 & 790 KFYO