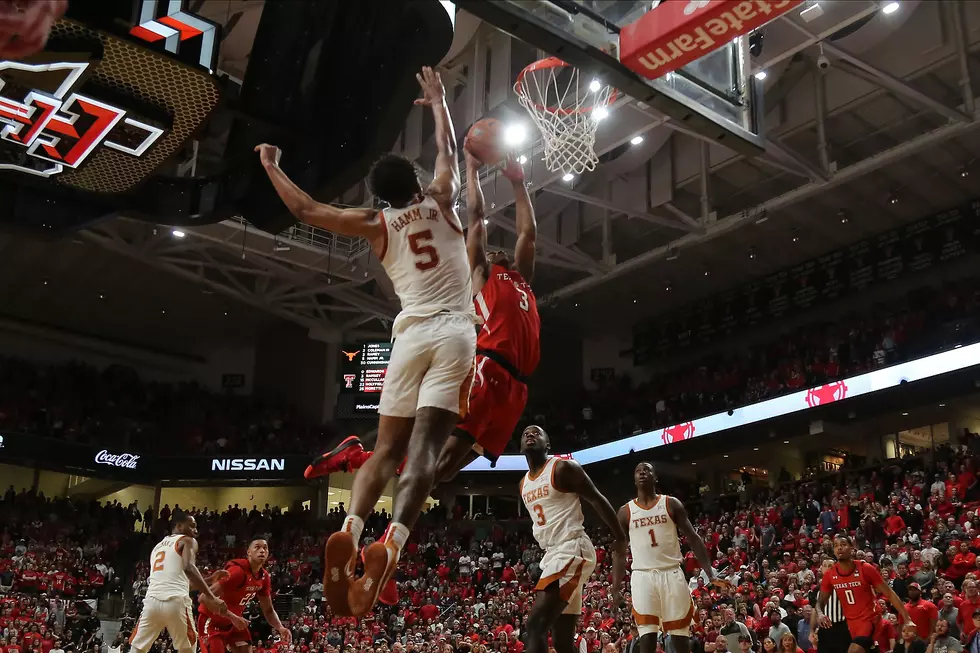 Texas Tech Honors Andre Emmett at Halftime of Texas Game [Photos]
Paul Roberts, kkam.com
Enter your number to get our free mobile app
In a 68-58 loss to Texas on Saturday, it was the halftime that seemed to matter most.
Emmett's family was invited to the game as he was honored and shown great respect at the United Supermarkets Arena. It was a stark contrast to the result of the game and reminded people that there are moments in life, a lot of them, that are bigger than sports.
Sure, Emmett will mostly be remembered for his accomplishments in the game, but he was much more than that. His family, standing strong, is a reminder of how he'll be remembered for years to come.
Yes, Texas Tech lost the game, extending their losing streak to two and making the final Baylor and Kansas games much more important, but on an afternoon that included the memory of Andre Emmett, the outcome of the game just seemed to fade away.
In the game, Texas Tech had another bad second half that saw a seven-point lead erased and turned into a 10-point deficit to end the contest.
During the closing sequences, a wide-open missed Kyler Edwards three-pointer turned into a circus on the other end for Courtney Ramey for a 6-point shift. Then, a missed dunk from Jahmi'us Ramsey sealed Texas Tech's fate with less than one minute remaining.
Cancer survivor Andrew Jones would lead all scorers with 22, while four Red Raiders found double figures, but nobody more than Jahmi'us Ramsey's 13.
See our pictures from the game, courtesy of Paul Roberts, below.
Texas Tech Basketball vs Texas
More From News/Talk 95.1 & 790 KFYO