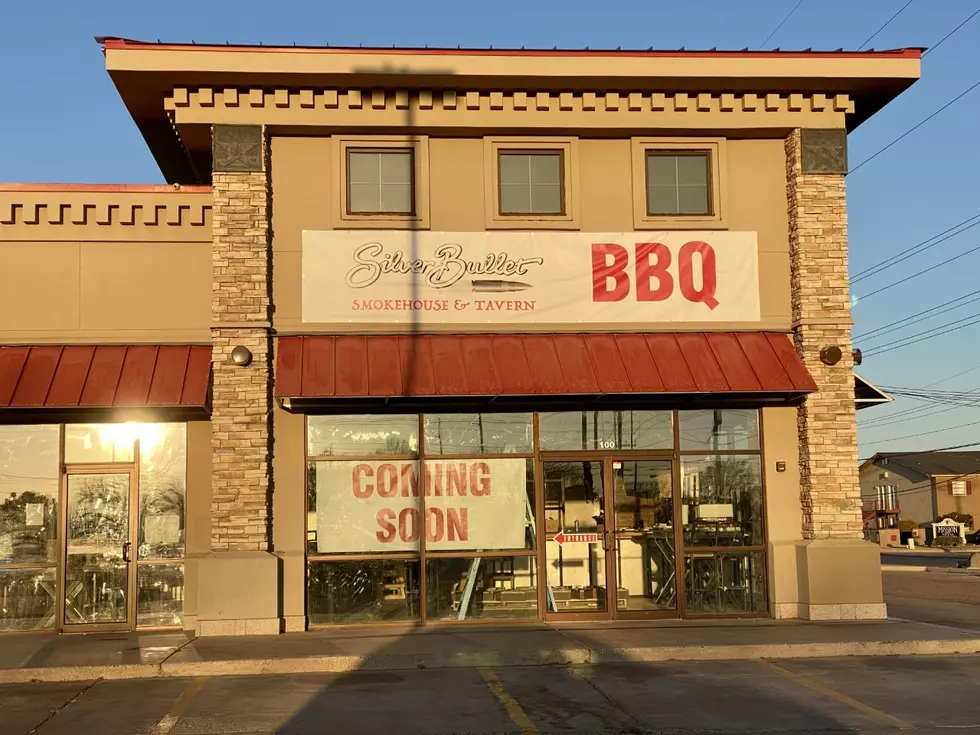 Silver Bullet Smokehouse & Tavern Coming Soon to Lubbock
Chad Hasty, KFYO.com
If you're a fan of BBQ like me, you never get tired of trying new BBQ places. That's good news, because a new BBQ joint is coming to Lubbock.
Wednesday morning (March 10th), I passed by the future location of Silver Bullet Smokehouse & Tavern. Silver Bullet Smokehouse will be located in the old Mac's BBQ, which was located at 5412 Slide Road.
So far, there's not much information about Silver Bullet Smokehouse & Tavern, such as an opening date, what they will specialize in or what there hours will be.
Lubbock has some very good BBQ locations throughout, but we can always use more. One thing that I've noticed about BBQ restaurants is that they all seem to push and encourage each other. It's a healthy form of competition, and as we've seen in the past, they often help one another if something happens to a pit.
I'm looking forward to seeing what Silver Bullet Smokehouse & Tavern can do with that location and if they will go for a more restaurant-like feel. With it being a tavern, it would make sense for the location to focus on beer and different BBQ plates, like the traditional ribs and brisket, but also maybe some entrees like brisket nachos.
I'm already getting hungry.
Silver Bullet Smokehouse & Tavern is just the latest business to announce plans to open soon. Bubba's 33 will open soon. The first Dutch Bros. Coffee in Lubbock is currently under construction, and Mai Thai Kitchen will be opening soon in Lubbock as well. All great news for the economy.
How Many in America: From Guns to Ghost Towns
Can you take a guess as to how many public schools are in the U.S.? Do you have any clue as to how many billionaires might be residing there? Read on to find out—and learn a thing or two about each of these selection's cultural significance and legacy along the way.
Here are 50 of your favorite retail chains that no longer exist.
More From News/Talk 95.1 & 790 KFYO