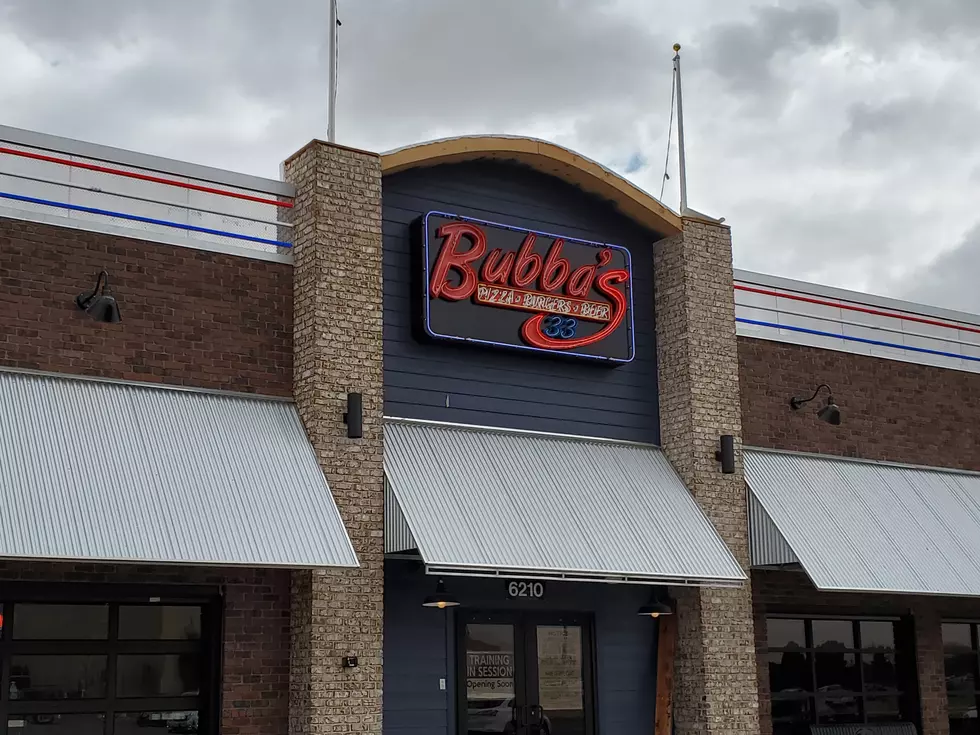 Bubba's 33 Sets Grand Opening Date for New Lubbock Location
Lance Ballance, Townsquare Media Lubbock
Lubbock, meet Bubba. Bubba is here to feed you.
You've no doubt noticed the construction of the two new restaurants that now call the southeast parking Lot of the South Plains Mall home. Uncle Julio's, which has not set an opening date as of yet, and Bubba's 33, which has announced on their Facebook page that they'll open for business on Monday, March 15th.
After the announcement of the lifting of Texas' Covid-19 restrictions this past week, the timing of the opening of Bubba's 33 seems pretty good, as Lubbockites, no matter where they stand on the re-opening issue, are bound to flock to the city's restaurants and bars over the next few weeks. Now that Bubba's has set their opening date, the excitement over yet another option is reaching a delicious crescendo.
When we drove by, it's very apparent that the rush is on to get the restaurant ready for March 15th, as the surrounding parking lot was filled with construction equipment and a flurry of activity from workers both outside, and inside.
Peeking in the window, new employees were being put through their paces to prepare for their debut on March15th.
On their corporate website, Bubba's 33 claims that "it's more than a restaurant, it's an experience." Seeing the well decorated walls through the glass certainly gives that impression.
Next door to Bubba's, work appears to be continuing on Uncle Julio's, with no set date in place for an opening.
The outside facade looks beautiful, but peeking inside, it's obvious that there's still a bit of work to be done before talk of an opening day is mentioned.
Competition in the Lubbock restaurant scene is getting intense, for sure.
CHECK IT OUT: See the 100 most popular brands in America
12 New Places to Eat in Lubbock
10 Restaurants That Have Closed in Lubbock, Texas
More From News/Talk 95.1 & 790 KFYO