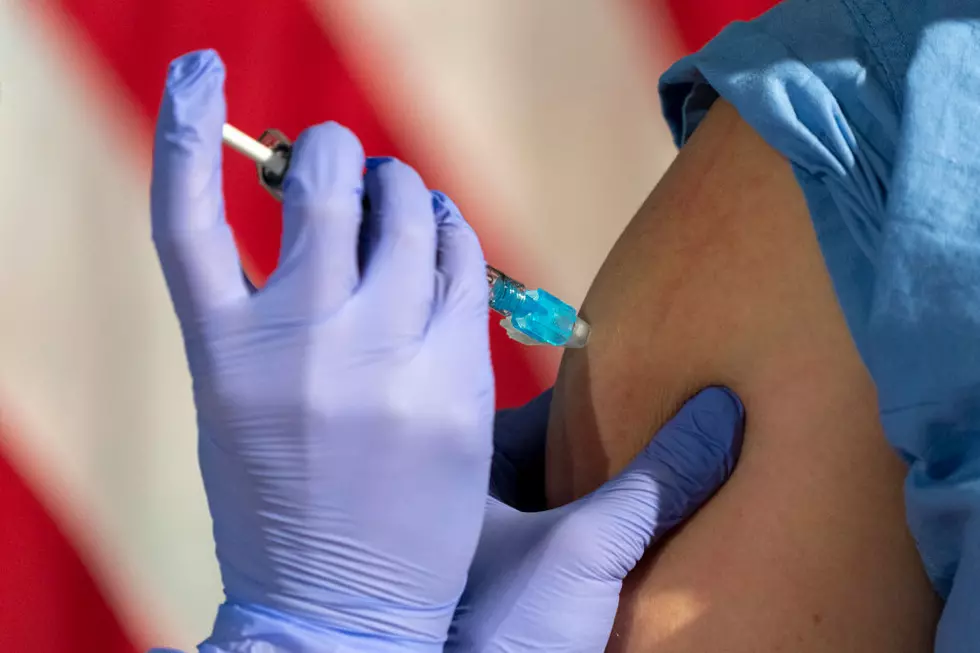 Should You Take the COVID-19 Vaccine? [Opinion]
Getty Images
Beginning today, Americans will start getting vaccinated against COVID-19. The vaccine from Pfizer is the only vaccine approved as of right now, but more may be approved at a later date.
Most of us won't even be offered the vaccine until sometime in 2021. That's because those in the medical field and the elderly will be vaccinated first. Then, there are those with medical conditions that put them in a high-risk category. In other words, most of us have some time to think about whether or not we want to be vaccinated and when.
According to a new ABC news poll, 80 percent of respondents say they want the vaccine, but for many it comes down to timing. Forty percent of those who want to be vaccinated say they want the vaccine ASAP, and 44 percent said they are willing to wait. According to ABC News, only 15 percent of people refused to get vaccinated.
Personally, I have no problem (as of today) with getting vaccinated, but as I've said on the show, I don't want the vaccine today or tomorrow. I'd like to see how the roll-out goes and how the vast majority of people react to the vaccine. Hopefully, the vaccine is safe and effective and there's nothing to worry about.
I'm looking forward to taking vacations and cruises again. I'm looking forward to attending a sporting event or two with a full stadium. I'm looking forward to the way we lived our lives in 2019, and in order to get to that again, a vaccine will likely be needed.
But this is also a decision that each adult must make for themselves. I won't be looking down on those who decide not to get vaccinated. I understand why some wouldn't. For example, most people survive COVID-19, and a person who doesn't want to get vaccinated may look at the vaccine as something rushed and unproven. Those not wanting to get vaccinated may also point to herd immunity, and that if enough people are vaccinated, then there is little reason for them to be.
Those who decide not to get vaccinated against COVID-19 may have to deal with a different world in 2021. There is already talk of employers requiring workers to get the shot. Concert venues and sports venues may require the vaccine as well. If you're hoping to travel overseas or take a cruise, some providers may require you to take the vaccine as well.
So far, I've seen nothing to persuade me against the vaccine, but I will keep watching to see how this goes. I suggest you do as well. Let's hope it works.
Enter your number to get our free mobile app
More From News/Talk 95.1 & 790 KFYO