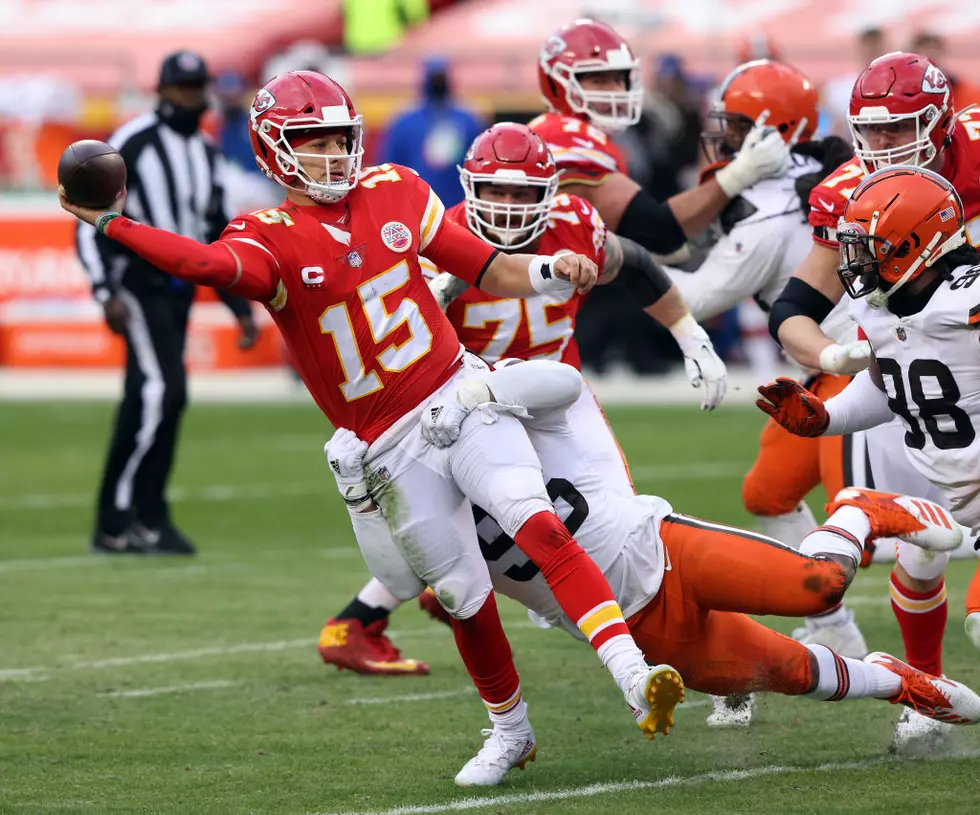 Patrick Mahomes Really, Really Likes Trophies
Getty Images
Patrick Mahomes has won a lot of trophies in his lifetime.
I'm sure it was in the triple-digits in his elementary days playing multiple sports and being the MVP in most of them. Then, through high school, I'll bet he led his teams to his fair share of gold balls and more. While at Texas Tech University, it was more of an individual award trophy, but a trophy is a trophy to Patrick Mahomes.
In the NFL, Mahomes already has two AFC Championships, an NFL MVP, a Super Bowl MVP, and a Lombardi Trophy. Mahomes' success doesn't stop him from want to capture more trophies and records. He was quoted recently saying the Chiefs' goal was to go undefeated this year.
"The only record I have my eyes set on breaking, which would be new this year, would be going 20-0," Mahomes told Bleacher Report. "It's not really a record to be broken I guess you would say—19-0 is the record right now—so being able to go 20-0 and being the first one to do that, that would be awesome."
That'd be a few more trophies.
It's not just football trophies Mahomes wants to collect, though. At his recent charity golf tournament, his name was called as part of the third place team, and the young quarterback went bananas, screaming, "I got a trophy!" in his signature voice.
Patrick Mahomes, Trophy Collector.
It's not a surprise, really; Mahomes is the ultimate competitor. Just imagine the celebration if his team had won first place in Hawaii.
18 Interesting NFL Games That Lubbock Will Be Begging Watch
That's right an NFL game from every week of the season that you'll want to watch.
Some weeks better than others.
Patrick Mahomes: From East Texas To NFL Stardom
More From News/Talk 95.1 & 790 KFYO