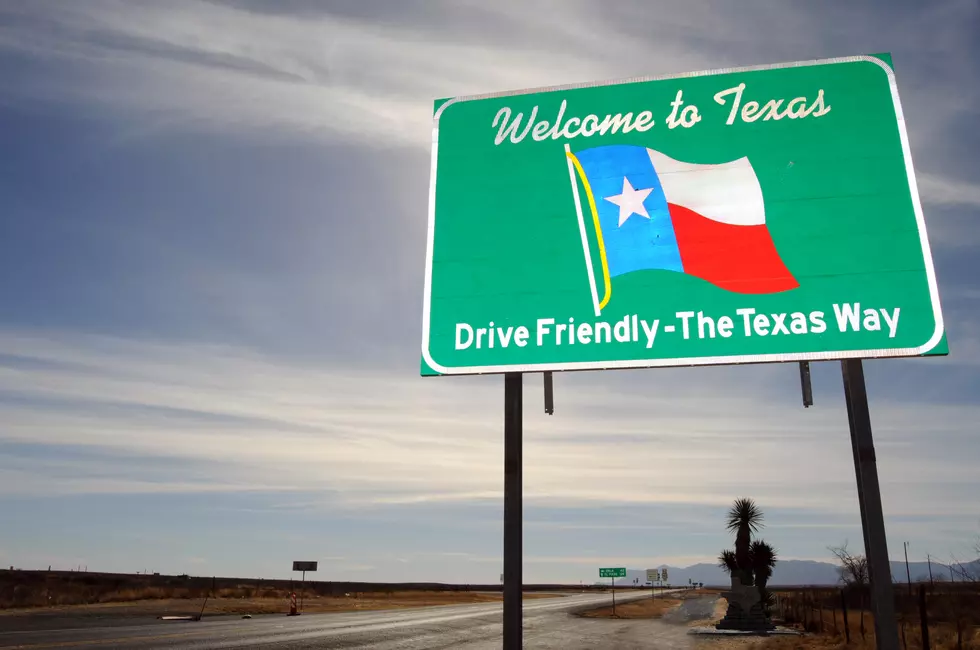 McKenzie Taylor Says Division Is Wide On HB-3 [INTERVIEW]
Getty Images
Thursday on The Chad Hasty Show, McKenzie Taylor, Senior Editor at The Texan joined the broadcast to share news from the state capitol in Austin.
Taylor and Hasty discussed HB-3, a bill which is intended to clarify and restrict the duties and limitations of state leaders and government, and prevent bounds being over-stepped, in a future time of crisis such as was experienced during the COVID-29 pandemic declaration with it's associated restrictions on freedom of movement and commerce.
Taylor said,
Essentially this is a bill that looks to codify much of Governor Abbott's coronavirus response, pandemic response that's been happening over the last year. Essentially we're seeing a lot of division here among Republicans and Democrats, in terms of what [is] the best way to go about codifying some sort of response, or finding a of way to address a pandemic in the future...This would be an opportunity for the legislature to pass a bill that would allow for...a pandemic oversight committee...that essentially could terminate a pandemic disaster declaration, or a such related order, after thirty days.
 Listen to the entire interview with McKenzie Taylor in the video above.
The Texan is a political news organization based in Austin, Texas intended to be a spin and opinion free, fact-based alternative to the mainstream news media. 
The Chad Hasty Show airs weekday mornings live, from 8:30 to 11:00 A.M. on News/Talk 95.1 FM and 790 AM KFYO, as well as from 5:00 to 7:00 P.M. every weekday evening on the Texas Townsquare Media Network. You may also listen to the show live online at KFYO.com, on the fantastic, free and easy to use KFYO App, all Alexa-enabled devices using the KFYO Skill, as well as on Google Home devices. You may follow Chad on Twitter: @ChadHastyRadio, Instagram: instagram.com/chadhastyradio, Snapchat: @ChadHastyRadio. Much more information about Hasty, as well as his extra-show content and commentary may be found at kfyo.com/author/chadhasty. Be sure to tune in daily to KFYO and check our website for the latest news and commentary, follow KFYO Radio on Twitter: @KFYO, and subscribe to KFYO's YouTube channel. 
Lubbock's 1st Snowstorm of 2021 in Pictures
Lubbock's 1st Snowstorm of 2021 in Pictures
12 Things You Didn't Know About Texas Tech's Masked Rider
12 Random Masked Rider Facts
Must-Watch Streaming Horror Movies
Must-Watch Streaming Horror Movies
More From News/Talk 95.1 & 790 KFYO