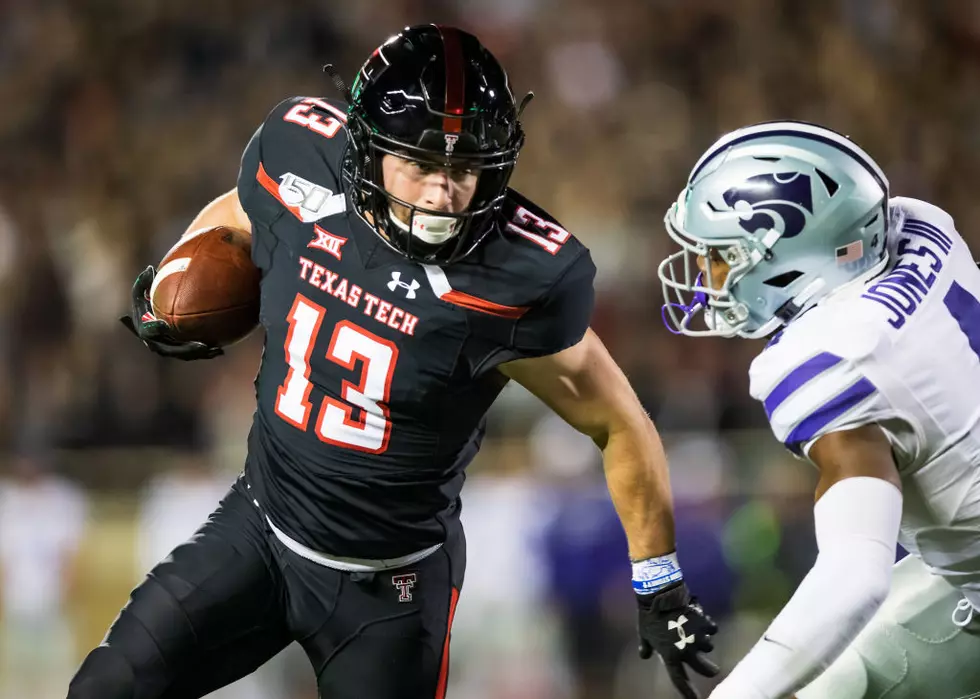 Matt Wells Confirms More Seniors Will Return for Extra Season
(Photo by John E. Moore III/Getty Images)
After Colin Schooler and Riko Jeffers surprisingly announced their return to Texas Tech in the midst of coaching turmoil last week. Since the coaching staff issues have been resolved and Coach Wells is back healthy there have been more announcements about Seniors returning to Texas Tech.
During Wells' signing day press conference the head coach mentioned Travis Koontz, McLane Mannix, DaMarcus Fields, and Seth Collins as guys who would return to the program in 2021 as well.
Wells also mentioned there were several more who were weighing options and deciding whether to return or not next season. Of the remaining seniors that I think could provide a real impact next year and could still return are Eric Monroe, Zech McPhearson, Jacob Morgenstern, and Josh Burger. All starters on the 2020 team.
We've discussed the impact of both Jeffers and Schooler, but Fields is just as impactful in 2021. He really flashed in parts of the past two seasons as a DB that can get Texas Tech's defense back out of the basement it's been in and out of for nearly three decades. Mannix is another impact returner that just couldn't get on the field this season, with a new offensive coordinator he might be able to flash some of the success he showed early at Nevada.
Koontz is the last returner that we had been unsure of previously and is another guy who definitely helps the 2021 team. He's an above-average run blocker at tight end and was never consistently incorporated into the offensive system of David Yost. Matt Wells reiterated that the tight end position was going to be important moving forward and has two freshmen early enrollees coming in January at the position that are both around 6'6".
With only 10 players in the freshman class the Red Raiders just signed, there are still several scholarships for transfers to come in this offseason. If McPhearson and Monroe move on, expect multiple DBs to transfer in. If Burger moves on, expect several OL to transfer in. There might be a LB or two as well.
I think the RB room is full, but if a QB or WR transfers out of the program, I'd think those positions would be one in one out like the club before 2020.
12 Random Masked Rider Facts
More From News/Talk 95.1 & 790 KFYO