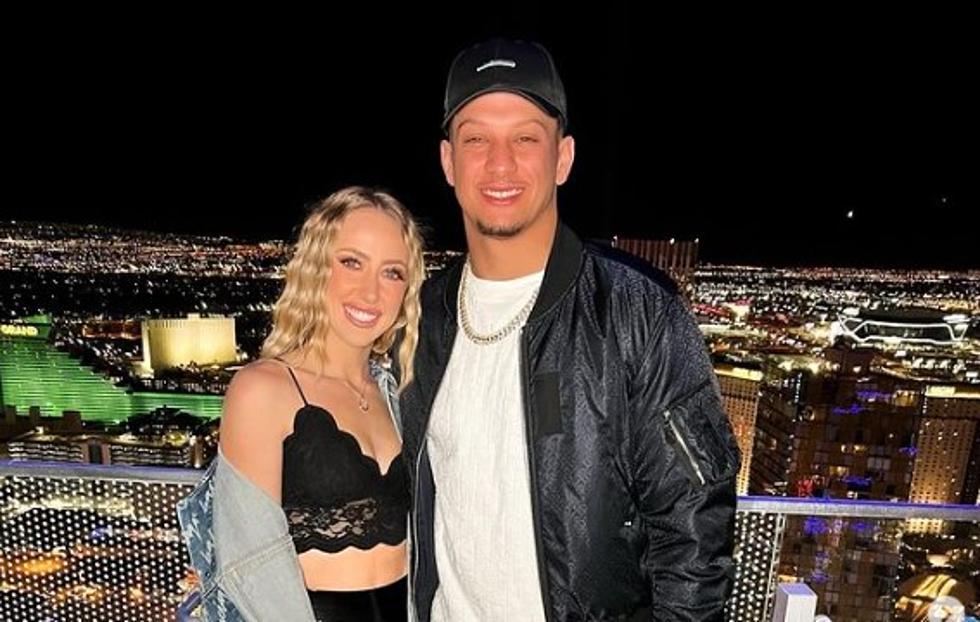 Looks Like Patrick Mahomes Might've Had a Little Too Much Fun in Vegas
@brittanylynne via Instagram
Patrick Mahomes and his fiancée Brittany Matthews recently spent a week in Las Vegas and seemed to have had a great time. They went to the NHL All-Star Game with Mahomes' teammate Travis Kelce and girlfriend Kayla Nicole, and Matthews posted a few photos looking happier than ever with Mahomes by her side.
Most people just noticed how cute the couple is and wished them the best, while others were focused on something else. In the post that Matthews shared on February 7th, there were several comments pointing out that they thought Mahomes looked like he might be high.
Some of the comments included:
"Dang Pat looks roasted" - @madib13
"Pat looking toasty" - @colinlabeau_58
"He look lit! Lmaoo" - @tonys_gs_bbq
Others took to Twitter to comment on the photos:
I assume it's due to the slight squint in his eyes that people are making these assumptions. Sure, he could be high, but he could have also just been drinking, or maybe the flash was too bright when taking the photos.
I'm sure most of these comments are made to be funny, but I'm sure there are people hating him for the idea he might get high while on vacation. Even if he decided to partake in the devil's lettuce, it's legal in Nevada. And though we don't know the specifics of his contract, NFL players are typically allowed to use cannabis as long as it's done legally.
Whether he really got high or not, it seems like he had a great time with his lovely fiancée. We can't wait to see what else they do on the off-season.
Beautiful Postpartum Photos of Brittany Matthews
Here are a few beautiful photos of Brittany Matthews after giving birth to her first child with Patrick Mahomes.
Patrick Mahomes: From East Texas To NFL Stardom
More From News/Talk 95.1 & 790 KFYO