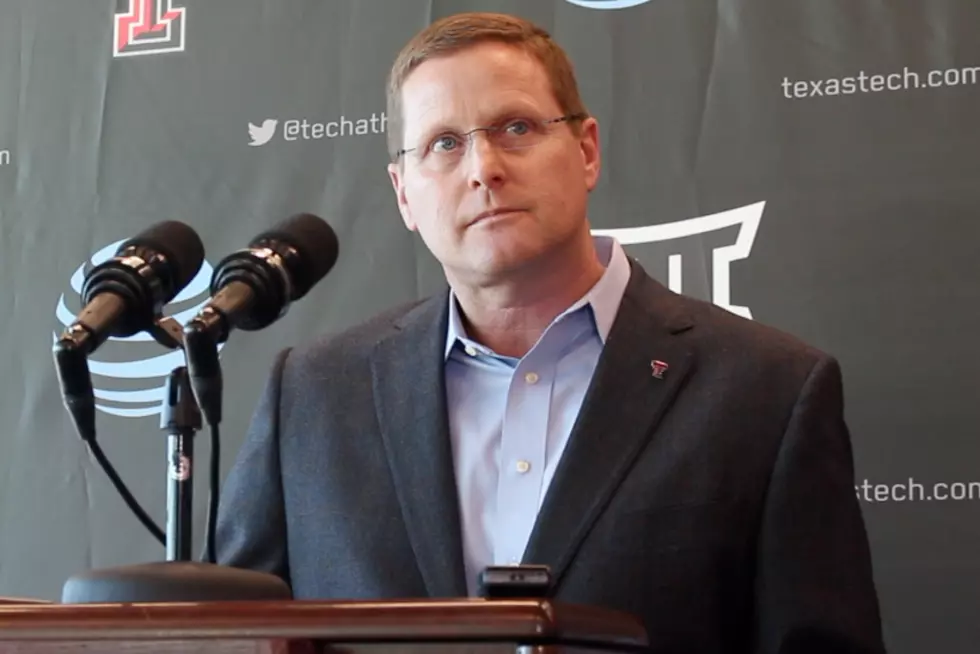 Kirby Hocutt Responds to Matt Wells' Involvement in Utah State Scandal
Justin Massoud, 1340TheFan.com
Friday, controversy erupted in Lubbock, Texas regarding new Texas Tech head coach Matt Wells' role in a rape scandal involving one of his former players at Utah State University.
At the center was what Wells knew and when he knew it. There was emphasis on the latter, as inconsistencies arose over Wells' recollection of when he said he learned that one of his players, Torrey Green, was a serial rapist.
Wells had told a reporter in August 2016 that he had only learned about the accusations against Green "very, very recently." However, in a statement Wells made this week, he said he met with Green, along with Utah State's Associate Vice President for Student Affairs, in January 2016. Both of those things can't be true.
Texas Tech Athletics Director Kirby Hocutt addressed the apparent inconsistencies after the school's road win against West Virginia Saturday in Morgantown.
"Obviously, it was a situation that occurred before we hired him, so we were aware of the situation. We had done our research and background on the situation, and had vetted the process and was confident that Coach Wells had done what was expected of him at Utah State," Hocutt said. "He followed processes within the university, just as we would expect any of our employees to do at Texas Tech."
Hocutt continued: "Coach Wells is not named in a lawsuit. Coach Wells handled the process at Utah State appropriately. And what is difficult in these situations, you've got an issue that is Title IX, involved in higher education, which is separate from a criminal investigation and ultimately, a conviction. So you've got two processes taking place separate than each other."
Hocutt then addressed what Wells had said in his statement to the media.
"So in our statement yesterday when Coach Wells said 'I was involved in a meeting at the request of the associate vice president of student affairs in January of 2016,' he was aware of the matter at that point in time," Hocutt said. "This individual was ultimately found non-responsible by the higher education Utah State University process then. The article that has since been referenced that later that year in the summer that he said 'this few days ago is the first I've heard of it,' that's the criminal investigation when the official charges were made."
You can watch Kirby Hocutt's explanation below.
More From News/Talk 95.1 & 790 KFYO