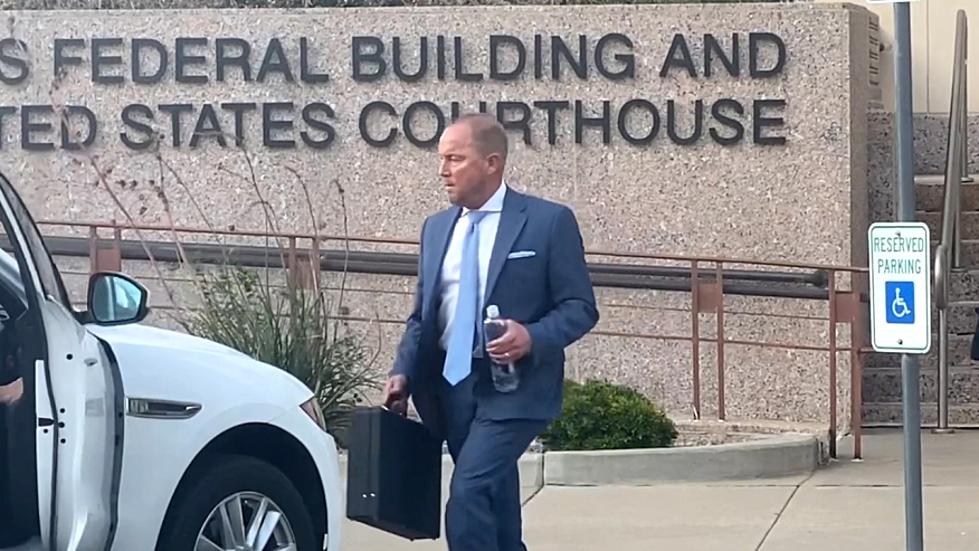 Judge Denies Bart Reagor's Motion to Interview Jury That Convicted Him
EverythingLubbock.com, KAMC News
Late last week, a judge denied Bart Reagor's motion to interview the jury that convicted him.
Reagor filed the motion on Tuesday, October 26th, saying that the jury was possibly influenced by prior knowledge of the case or led to make a guilty verdict, and therefore requested to interview the jury.
The judge denied the motion on Friday, October 29th, saying the issue was not brought to the court's attention until after the conviction, and that Reagor failed to meet the required evidentiary threshold needed to interview jurors post-verdict.
Reagor was found guilty of making a false statement to a bank, but found not guilty of the two counts of bank fraud. An attempt for a mistrial was made after the jury claimed to be deadlocked, but the judge denied the motion and let the jury deliberate further.
After the decision, on Saturday, October 30th, Reagor took to social media to chronicle the downfall of the Reagor-Dykes Auto Group from his perspective.
Reagor is awaiting his sentencing date, which is set for February 24th, 2022. He faces a maximum of 30 years in prison.
Remembering the Lubbock Municipal Coliseum
8 Places You Can Get Veggie Burgers in Lubbock
Here are some vegetarian friendly restaurants in Lubbock where you can get a good burger.
Meet Your 2021-22 Texas Tech Red Raiders Basketball Team, So Far.
The roster isn't done yet, but here's where Mark Adams and the gang are right now.
Lubbock's Epic $2 Million Dollar Home Has an Indoor Basketball Court
CHECK THIS OUT: This Texas Home Boasts Its Own Beach And Zipline
More From News/Talk 95.1 & 790 KFYO