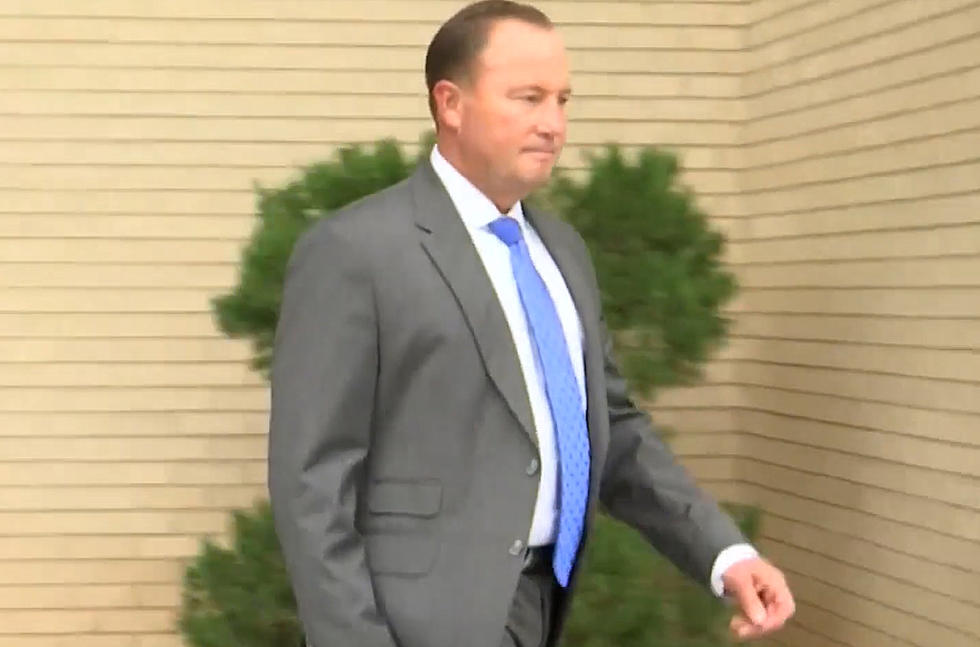 Bart Reagor's Defense Raises Question About 'Outside Influence' on Jury
Screenshot of Bart Reagor provided by EverythingLubbock.com
The defense team for Bart Reagor, who was found guilty of making a false statement to a bank on Friday, October 15th, has raised a question concerning improper jury influence.
The former co-owner of the Reagor-Dykes Auto Group was set to be sentenced to a maximum of 30 years in prison following his guilty verdict. Reagor admitted to taking out $1.7 million from a loan to the auto group and transferring it to his own account, but claimed he was well within his right to do so.
KAMC News reports that on Monday, October 25th, Reagor's defense filed a motion saying that his case raised "a serious question as to whether an outside influence was improperly brought to bear on this jury."
While an allegation of impropriety wasn't exactly made, the motion did note that after the jury said they were deadlocked three times, they were given an Allen charge, or dynamite charge. This is an instruction given to the jury when, after deliberation, are unable to decide on a verdict. Shortly after, they returned with a verdict.
The prosecution called the defense's motion a "fishing expedition into the internal deliberations of the jury in an effort to overturn the verdict." Prosecutors also quoted previous court cases by noted that courts don't "denigrate jury trials by afterwards ransacking the jurors in search of some ground, no previously supported by evidence."
10 Things You Learn When You Move to Texas
Here are 10 things you will learn about Texas if you move here from another state.
10 Highest Appreciating Neighborhoods in Lubbock Since 2000
Here are the 10 highest appreciating neighborhoods in Lubbock since 2000, according to
Neighborhood Scout
.
More From News/Talk 95.1 & 790 KFYO