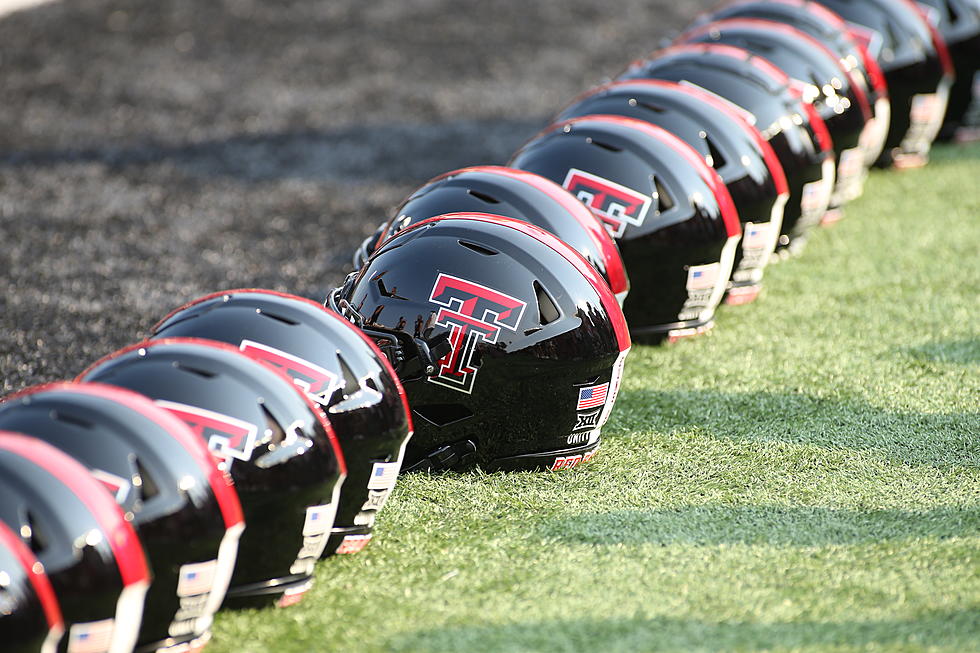 Joey McGuire Has Built a Staff That Could Be a Texas High School Recruiting Juggernaut
Paul Roberts for KKAM.com
There was a lot of wringing of hands and gnashing of teeth from national pundits when Texas Tech head football coach Matt Wells was fired after the Red Raiders fell to 5-3 with a disappointing loss against Kansas State. The national yahoos said things like, "The Administration doesn't care about the players" and "They are still able to make a bowl, why fire him now?" -- like making a bowl was good enough for little old Texas Tech.
Since the decision to fire Wells, the tenor of the program has completely changed. The team still made a bowl game, and the recruiting class for 2022 has moved from close 80th in the country to better than 50th so far. If the players thinking about committing on Wednesday's signing day all commit to Texas Tech, its national ranking could get all the way to 30th in the country.
That would be Texas Tech's best class since 2015, which was ranked 32nd in the country and 3rd in the Big 12. That class featured future NFL players like Keke Coutee, Terence Steele, and Broderick Washington.
Of course, none of this would be possible without new head coach Joey McGuire leading the charge. His energy has been infectious to the fanbase and recruits alike. The Red Raiders recruiting staff has also been hard at work with James Blanchard, Cody Bellaire and Josh Bookbinder since early in the staff turnover process.
Since then, McGuire has added five former Texas high school coaches to his staff in Kenny Perry, Emmett Jones, Josh Cochran, Dave Martin and Zarnell Fitch. The Texas High School Coaches Association saw the tweet from Texas Tech football (seen below) and quote tweeted it with McGuire's signature, "Let's Gooooo!"
The THSCA is basically recruiting on behalf of this staff because they're so engrained already in the Texas HS football culture.
This comes after UTSA's head coach Jeff Traylor, the original target for Texas Tech's vacancy, tweeted this about Joey McGuire and the THSCA coaches he was visiting with:
A sitting head coach at a D1 program in Texas giving Joey McGuire a shoutout on the most important recruiting weekend of the year as signing day draws near. Do you think anybody is tweeting this about Coach Sarkisian in Austin? No, they aren't.
Yes, I'm writing this in the wake of Quinn Ewers committing to the Texas Longhorns over the Red Raiders, but the fact that the Red Raiders were even in the conversation with Ewers and his beloved Longhorns was impressive in its own right. Ewers had been recruited by Texas previously and had been committed to them prior to flipping to Ohio State. Granted, it's a brand new staff at Texas, but the university -- and its pockets -- remain unchanged from his previous dalliances.
My speculation has drawn this conclusion: Joey McGuire got Quinn Ewers to come to Lubbock for a visit. Before Quinn Ewers got to the 806, his mind was made up that he'd go be a Longhorn. After Ewers left Lubbock, I think that was much more undecided. Ultimately, NIL promises and a thin quarterback room in Austin won out.
McGuire fought though, and Texas Tech was in the mix for a 5-star quarterback within 48 hours of first contact. That speaks to the level of recruiting that McGuire is doing at Texas Tech.
Traylor's shoutout was seen by thousands of Texas high school coaches, players and parents. So are mentions like this:
Again, it's not just McGuire. It's Jones and Fitch and Perry and Cochran and Martin.
When McGuire was hired in November, he said Texas Tech was going to be Texas High School Football University. He's taken giant steps to make that a reality in a very short time. If he can make a splash on Wednesday, December 15th at his first signing day as the head coach at Texas Tech, then watch out, because the sky is the limit when it comes to this coaching staff and the recruiting that can be done.
Have I mentioned the current class is ranked 5th in the nation and features players from Post and Amarillo? Joey gets it. The rest of the coaching and support staff do, too.
Who's Been Hired For McGuire's Staff and Who's Getting Hired Next
More From News/Talk 95.1 & 790 KFYO