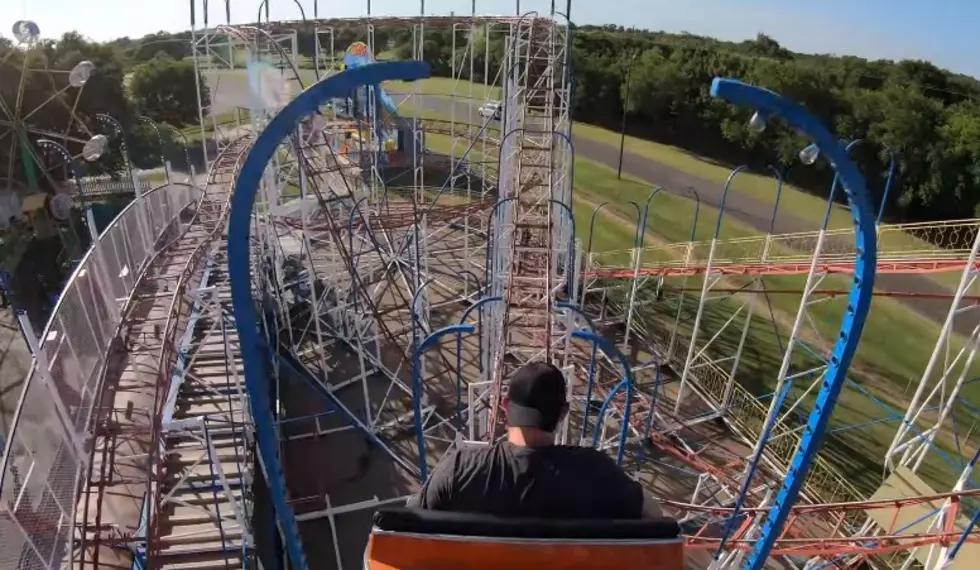 It's Time to Set the World Record in the Tilt-a-Whirl at Joyland
John Y Chen via YouTube
Joyland Amusement Park is home to many great memories for me, which mostly involve riding the spinny teacup-style ride until I threw up. There was also riding the ski lift, chunking water balloons and hitting that water slide.
During my time going to "where the fun is," there were many days I thought, 'Man how fun would it be to work here.' My amusement park working days are behind me (for now), but those days could be in your near future.
Joyland is reopening for its 49th season next Saturday, March 13th, 2021.
This could be you:
Everythinglubbock.com reported that "Joyland Amusement Park is set to host a job fair on Saturday, March 6th, from 12 p.m. to 3 p.m."
The press release said no experience is necessary — applications will be taken for all job openings. Even if you can't make it to the job fair, you can fill out an application online at joylandpark.com.
The perks of the job sound pretty sweet. They include VIP passes, discounts for friends, and keeping your mustache, goatee and/or sideburns. And a paycheck. Though I think I'd work at Joyland for a couple of hotdogs and an hour on those spinny cups. Anyone aged 16 and older is welcome to apply.
I really was working my way up to Guinness World Record levels of time on those spinny cups. I think if I really put the time in, I could get there. If you get a job at Joyland because of this article, hook me up with that VIP pass and I'll list you as a contributor in my world record speech.
Beware of These 50 Jobs That Might Vanish in the Next 50 Years
More From News/Talk 95.1 & 790 KFYO