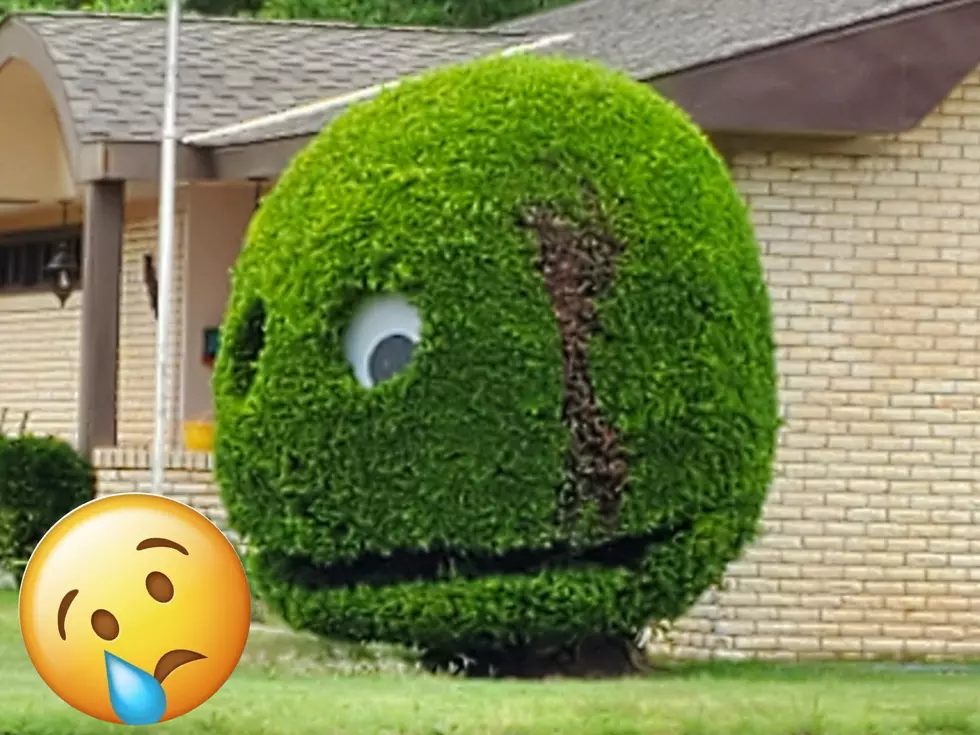 Is It Time to Seriously Talk About the Beloved Lubbock Smiling Bush?
Lance Ballance, Townsquare Media
This broke my heart the other day.
Driving up Indiana Ave. I glanced over as I approached the famous Lubbock Smiling Bush at 58th and Indiana. I needed a little jolt of happiness in light of of the negativity and strife we see in our world. I needed a smile.
This time I saw no decorations and actually felt sad as I passed by.
The smiling bush looked like it had been targeted by someone passing by who may have thrown something somewhat caustic at it. Or perhaps it's just not being taken care of in the manner that we're used to seeing. Admittedly, perhaps we've all been a little spoiled by how much joy the Smiling Bush has brought us.
It's been several months since the owner of the home where the Smiling Bush resides, Alison Robinson, passed away after a battle with cancer. Since then, there has been a lot of discussion and some vitriol over decoration and maintenance of the bush. It seems like it's been quite some time since the bush has been decorated for an occasion, and there are even calls for the city to step up and help keep the bush as a cultural and artistic landmark for our fair city.
In all fairness, it is not the homeowner's responsibility to keep randos like me happy when I pass by their house. It must be a lot of hard work to maintain the topiary and it doesn't seem like a lot of people are stepping up to help anymore. However, that big brown spot on the side of the bush seemed more like a symbol of what lies ahead.
Are we drawing near to the day when we drive up Indiana and the bush is no more? Heaven forbid. We as a community need to do our part to keep this symbol of hope alive. The Smiling Bush is as much a part of Lubbock lore as Buddy Holly, prairie dogs and Raider Red. Let's not lose this icon.
The Smiling Bush of Lubbock's 10 Best Looks
Controversy Erupts After Lubbock's Smiling Bush's Thanksgiving Decorations Are Taken Down
Drama alert. The famous smiling bush of Lubbock was decorated for Thanksgiving (as per tradition) earlier this week. But locals were shocked when the bush was bare a day later. Apparently, the owner of the home wasn't a fan of the decorations and asked for them to be pulled down. What happened next was a back-and-forth on social media, an airing of grievances and an outpouring of support for what the smiling bush means to Lubbock.
10 Things You Learn When You Move to Texas
Here are 10 things you will learn about Texas if you move here from another state.
Large Swaths of Grass Around Lubbock Highways Are Uncut
Check Out These Awesome Zoos Close to Lubbock
More From News/Talk 95.1 & 790 KFYO