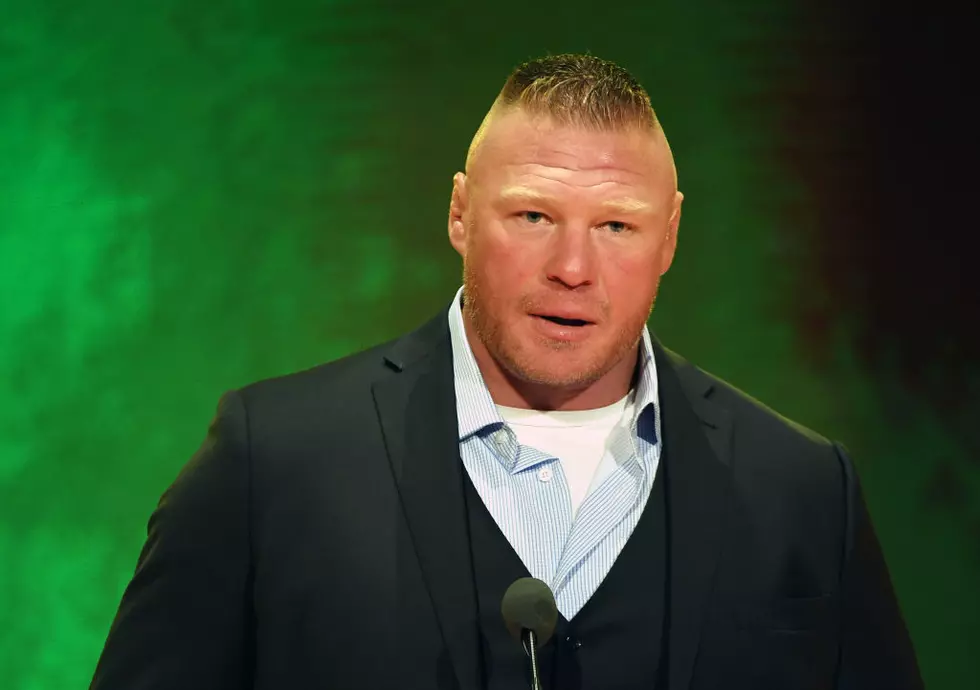 Is a Former Red Raider the WWE's Next Brock Lesnar?
Getty Images
"When Triple H needed a young new superstar to layeth the smacketh down, he didn't go get a Longhorn. He didn't get an Aggie. He looked for a Red Raider." -- Kent Hance (probably)
That Red Raider is Houston Miller, a former defensive lineman from the Kliff Kingsbury era. Originally from Fort Worth, Miller is a 6'4", 260-pound beast who played three seasons in Lubbock before declaring for the NFL Draft.
I don't remember a Red Raider who's gotten to the big time in the professional wrestling world, but Houston Miller certainly has the look. He'll head to Orlando to join the WWE Performance Center among 16 other former collegiate athletes that the promotion is bringing in.
Miller joins the other collegiate athletes at the performance center, but he also joins a long list of former college football players who have found success in professional wrestling.
Current superstars Brock Lesnar, Roman Reigns, Big E and Baron Corbin all come from a football background with varying degrees of success, including some NFL shine. The most famous wrestler of all time, Dwayne "The Rock" Johnson, was a defensive lineman at the University of Miami before getting into the pro wrestling business.
John Cena played at a small DIII university before becoming the beacon of hustle loyalty and respect that he is today. Kane and JBL from the Attitude Era also donned some shoulder pads before learning how to suplex. JBL's partner in the APA Ron Simmons was also a football player, and the legendary Hacksaw Jim Duggan played in Dallas at Southern Methodist University.
Texas Tech Football Media Day 2022
Joey McGuire's first media day.
101 Awesome Pictures That Show How Lubbock Has Changed Over the Years
See how some of Lubbock's best known restaurants, venues and more have changed over the past 15 years.
More From News/Talk 95.1 & 790 KFYO