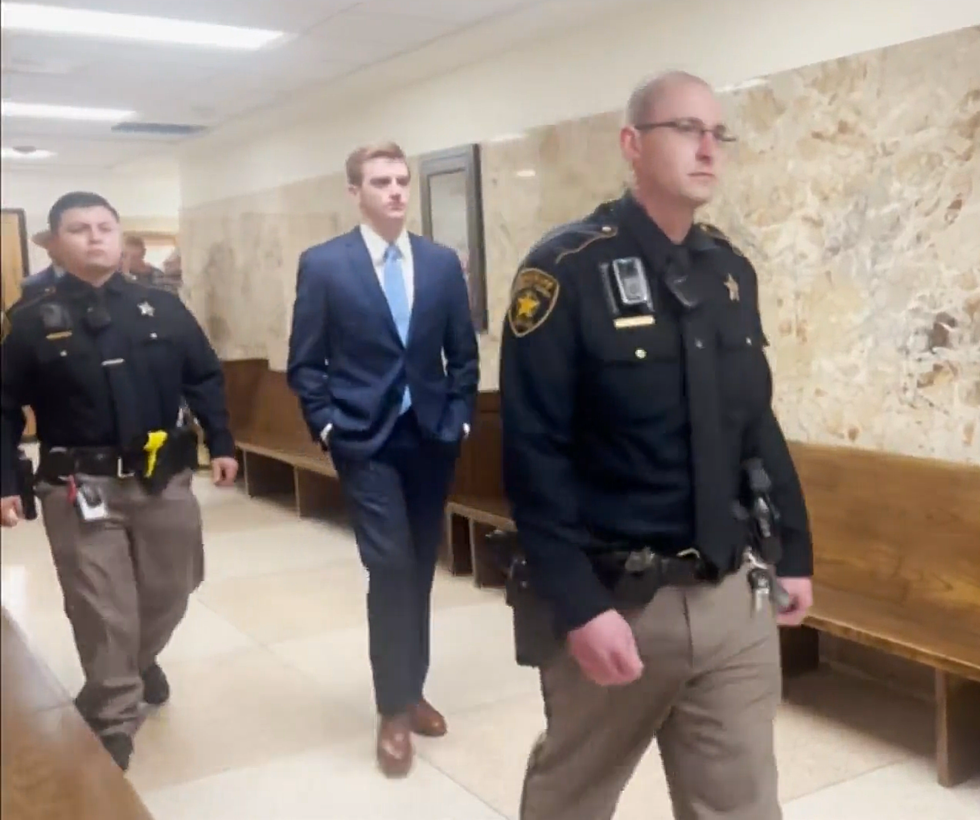 Hollis Daniels Sentenced For The 2017 Murder of TTU Officer East
Hollis Daniels, Everything Lubbock
The capital murder trial for the shooting and killing of a Texas Tech University Police Officer has concluded after three weeks. 24-year-old Hollis Daniels was arrested back in October 2017 after reports of a gunshot going off in a dorm. The Texas Tech University Campus Police were dispatched to that dormitory with Officer Floyd East Jr. on the scene.
Officer East did find Daniels in his dorm, along with drug paraphernalia, and arrested him taking him into custody. Officer East took Daniels back to the campus police station where he was searched but did not find the concealed gun Daniels had brought with him and later used to shoot East in the back of the head. Daniels immediately ran from the station causing a campus wide 2-hour manhunt before being re-arrested and held in the Lubbock County Detention Center.
Before the trail began an evidentiary hearing was held in September 2022 with the jury selection for the trial beginning back in November. At the start of the trial Hollis Daniels admitted in open court to the shooting and killing of Officer Floyd East Jr. back in 2017 but this did not mean the trial was over. Due to prosecutors seeking the death penalty in this case the trial continued for sentencing purposes.
As the trial proceeded many people were brought in to take the stand such as family members for both sides, investigators, friends/former friends, and even Daniels ex-roommates. One of those roommates mothers spoke with us in Spring 2018 about how her son had to leave Texas Tech due to the trauma he received from the entire incident.
Along with people taking the stand never before seen video footage was provided by investigators of the incident that was only shown during the trial to jurors. KAMC news reports that it took the jury three days of deliberating to decide on the fate of Hollis Daniels. Officer Floyds sisters did issue a victim impact statement to Daniels before his sentencing where he was told that he deserved no mercy and should rot in hell.
The jury decided on Friday, February 24, that Hollis Daniels would not be sentenced to death but serve out a life long sentence in prison without parole for the murder of Officer Floyd East Jr.
Lubbock's Mugshot Monday: (February 13 - February 19, 2023)
46 mugshots of people arrested and held in the Lubbock County Detention Center the week of February 13 - February 19, 2023.
The Dutton Ranch (aka Chief Joseph Ranch)
Silly Negative Reviews of Girl Scouts Thin Mints
Thin Mints are America's favorite Girl Scout Cookie. However, what does the small sector of people who DON'T enjoy them saying? (All reviews found on
Influenster
)
More From News/Talk 95.1 & 790 KFYO