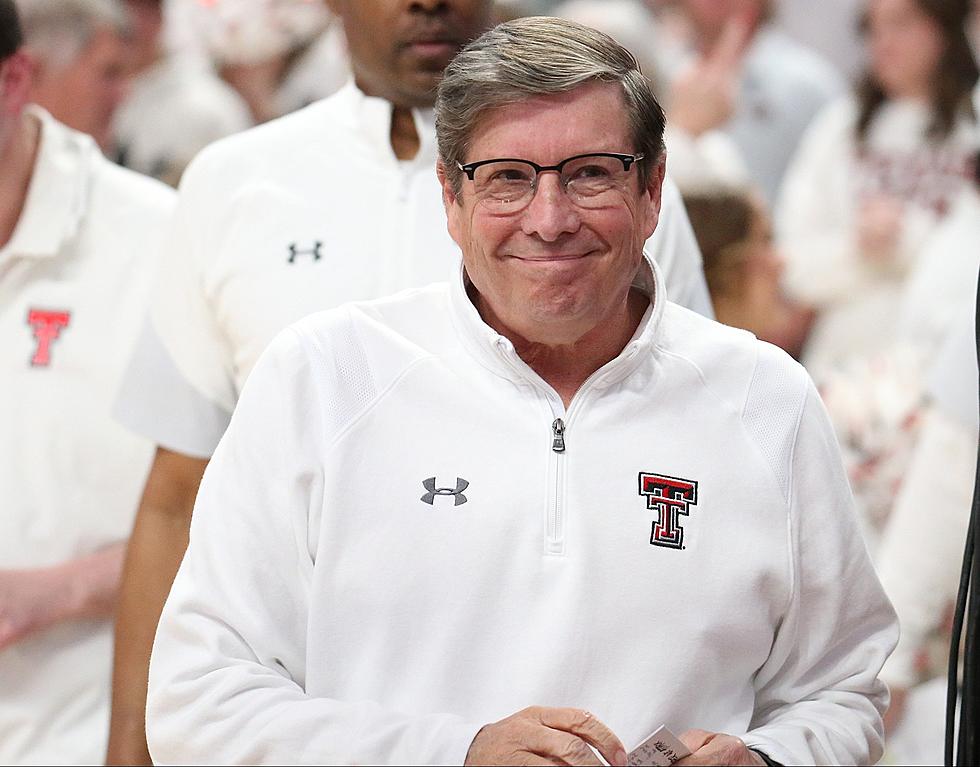 Has Texas Tech Extended Mark Adams Contract Too Early?
Paul Roberts, KKAM.com
Mark Adams is not like other "first-time" head coaches. It's hardly fair to call a man with more than 500 career wins as a head coach a "first-time" head coach, but Mark Adams had to wear that at the time of his hiring last year.
He was a first-time Big 12 coach, a first-time Power 6 Conference coach, and a first-time Major College Basketball coach. All at the age of 64 at the time of hiring. Because of all of those firsts, Mark Adams took a smaller paycheck than Chris Beard was taking at Texas Tech when he took over for him. Beard would have been making nearly 5 million at Texas Tech had he stayed with the Red Raiders, and Adams agreed to do the job in 2021 for 1.9 Million as part of a five-year, $10 million deal to get going.
Instead of moving forward into 2022-23 with the original contract that was set to end in 2026, Texas Tech has extended the contract by a single year and given Adams a raise of more than a million dollars instead of the original raise of $50 thousand a year.
According to LubbockOnline.com, "Texas Tech is set to pay Adams a base of $300,000 each year and $3 million in total compensation in 2022-2023. That total increases by $50,000 every year to $3.2 million by the 2026-27 season."
Just a one-year extension, but a bag full of cash.
First of all, good for Mark Adams.
After years of grinding and turning down bigger and better while an assistant at Texas Tech the man stayed where he wanted to be and earned a head coaching job last off-season. Then he won 27 games and proved the administration right by getting to the Sweet-16 and being in contention for Big 12 glory in year one.
That being said, why the need to extend Mark Adams a single year? It's not like the nature of college basketball right now is that recruiting will be helped if a kid knows he can spend his full four seasons of eligibility with a single coach and then come back to visit once he leaves. Players, even if you're recruiting in the high schools, know the nature of the business is basically one-year contracts in college basketball.
I don't think the extension is about anything more than paying Mark Adams a fair market value. When Adams accepted the job last year, you could say first-time head coach, but you can't do that anymore. Adams proved in year one that his decades of experience at lower levels would absolutely transfer to the Big 12.
His defense would still be his defense, which finished number one in the KENPOM.com adjusted defense efficiency rating.
Mark Adams is from Brownfield, Texas. He graduated from Texas Tech in 1979. He took coaching jobs in Plainview, San Angelo, Canyon and Lubbock on his way to linking up with Chris Beard in Little Rock, Arkansas before returning to Texas Tech.
Did you need to extend Mark Adams for him to stay around? No. Did Mark Adams deserve the pay bump to put him in the top half of Big 12 salaries? Absolutely. In my opinion, they should have started Adams at $3 million last year, but I'm not signing checks around here.
Adams isn't going to collapse after a single year, or never reach the expectations he now has. Again, he's got 580 victories under his belt. This isn't the same as an inexperienced Kliff Kingsbury getting an extension after starting his first season 7-0 and then promptly going 4-8 and never really getting to the top of any kind of mountains.
This extension is just Mark Adams and Texas Tech agreeing to continue to go all-in on playing on the final Monday night of the season.
Who the Heck Will Be On the Texas Tech Basketball Team Next Year
More From News/Talk 95.1 & 790 KFYO