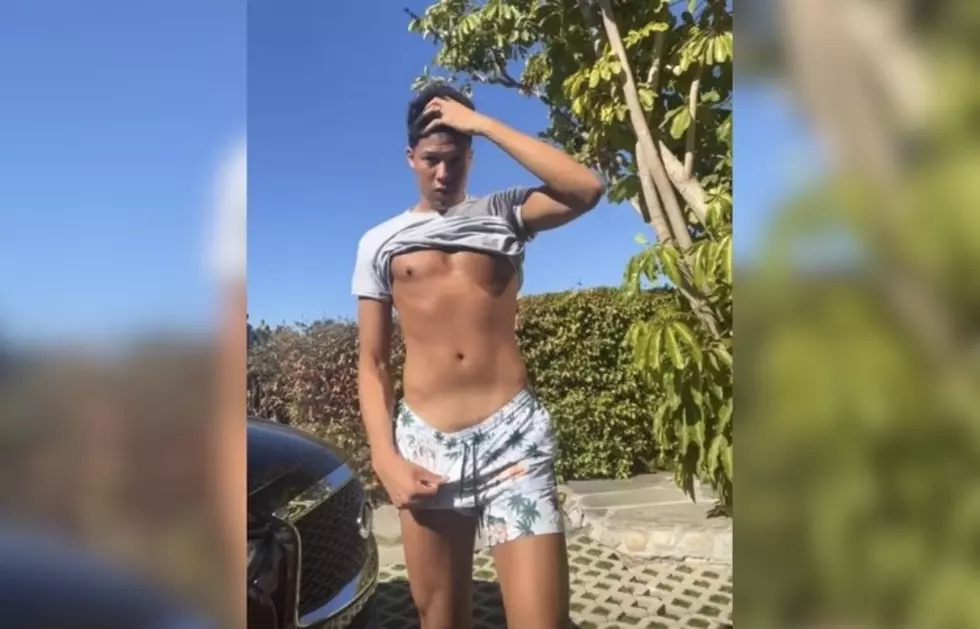 Dear Jackson Mahomes, Your Snapchat Stories Make Us Uncomfortable
Jackson Mahomes via Snapchat
Football season is back in full swing and everyone's excited to see how their team does this year. Social media feeds are full of fans cheering on their team, debates on what teams are going to really shine this season, and posts from your favorite players throughout the next few months.
Alongside all of the good things that come with the football season, there's one person who everyone dreads seeing on their feed.
While former Texas Tech QB Patrick Mahomes is well-loved and has a loyal fanbase, his younger brother Jackson Mahomes is one of the most hated people involved with the NFL. I've always been against the bullying he receives online because I feel like most of it is uncalled for, but recently he's taken things too far and is making everyone uncomfortable.
The videos dancing on the sidelines of his big brother's games were innocent enough, but his recent thirst-trap Snapchat stories are absolutely absurd.
In these posts, he's not only flashing his 'abs' with an attempt at a sexy look on his face, but he's also pulling down his shorts to the point you can see his pubic hair sticking out. That video was then followed up by a series of photos that look like they are trying to highlight a certain something in his shorts.
As football fans typically do when Mahomes posts particularly cringe things, they took to Twitter to share their distaste over the Snapchat posts.
The biggest beef people have, including me, is having the posts show up on their Discover page. We were all assaulted by the image of Jackson Mahomes pulling his pants down without even subscribing to his public stories.
I understand that it's a trend for influencers to post thirst traps online, but that doesn't make the situation any less uncomfortable. Personally, I would be more than happy to never see a random dude flashing his abs online ever again.
I still don't support bullying anyone for what they decide to post online (within reason), but I don't care to ever see these types of posts. So, you do you, Mahomes, but maybe keep it on private story next time.
Patrick Mahomes First Home in Kansas City
This was the first property Patrick and Brittany purchased after moving to Kansas City as he began his career with the Chiefs.
Best Things To Do During The Texas Tech Football Games
If you don't want to go to the football games or watch them, do these things instead.
Earl Thomas Selling His Austin, Texas Mansion
Look inside the home of former Texas Longhorn Earl Thomas before he sells it for $6 million dollars.
More From News/Talk 95.1 & 790 KFYO